Ariana Grande Posts Tribute to Mac Miller: 'I Hope You're Okay Now'
After posting a caption-less photo of Mac Miller, Ariana Grande returned to social media on Friday with an emotional letter in honor of the late rapper.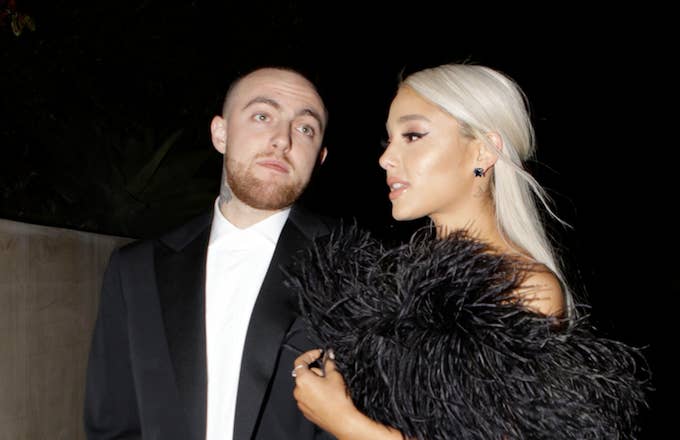 Getty
Image via Getty/GC Images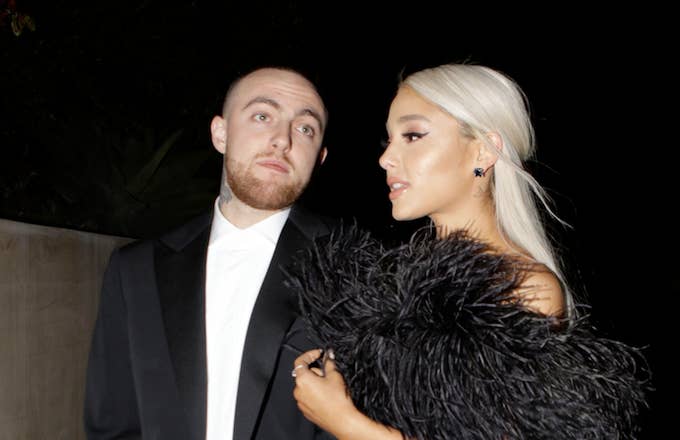 Ariana Grande is opening up about Mac Miller.
Exactly one week after his death, the 25-year-old singer shared a heartbreaking tribute to the later rapper, whom she dated for about 18 months.
"I adored you from the day I met you when I was nineteen and I always will," she captioned a video of Miller. "I can't believe you aren't here anymore. I really can't wrap my head around it. We talked about this. So many times. I'm so mad, I'm so sad I don't know what to do. You were my dearest friend. For so long. Above anything else. I'm so sorry I couldn't fix or take your pain away...I hope you're okay now. rest."
Miller was found dead in his San Fernando Valley home last Friday of an apparent overdose. Tributes quickly poured in on social media, with fans, friends, and industry figures mourning the 26-year-old's tragic death.
Many eyes were glued to Grande's social media accounts given their past relationship. She eventually posted a photo of Miller on her Instagram page; however, the image was left caption-less.
Grande and Miller started dating in 2016, and officially called it quits back in May. Shortly after their breakup, Miller ran his car into a power pole and was subsequently arrested for DUI. Many fans carelessly blamed Grande for the incident, insisting the crash would've never happened if she would've stayed in the relationship.
The singer addressed the backlash on Twitter, claiming she "tried to support his sobriety and prayed for his balance for years (and always will of course)."