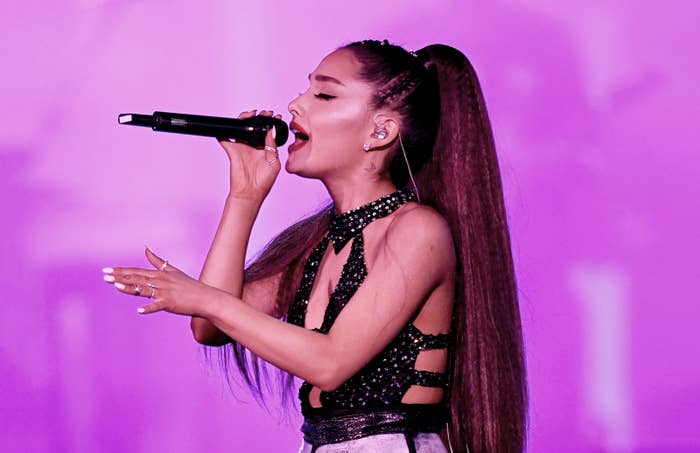 In December 2018, Ariana Grande laid out her goals for Thank U, Next, which would be dropping mere months after the release of her critically acclaimed, Grammy-winning fourth studio album, Sweetener. In particular, she noted that female pop artists such as herself are beholden to strict rollout guidelines: teaser, single, preorder, radio, album.
"I just want to fucking talk to my fans and sing and write music and drop it the way these boys do," she told Billboard. "Why do they get to make records like that and I don't?"
The answer to her question goes deeper than the music industry's double standards across gender lines (though that conversation is an important one). Until 2018, Grande had done little to prove that straying from those aforementioned guidelines would work for her. She had garnered a nice collection of radio hits, sure, but had yet to live up to the promise of her vocal prowess.
Thank U, Next is the delivery of that promise. Six months after dropping her then-strongest work to date, Sweetener, Grande presents us with a slick collection of earworms that are at once innovative and archetypal. A quintessential body of work that highlights not only her voice, but also her penchant for full-bodied, glimmering anthems, Thank U, Next is the inarguable proof that anyone who dares attempt to bind Ariana to any sort of restriction from here on out will have hell to pay.
Grande has never been an album artist. Her debut, Yours Truly, was, until 2018, the closest she ever came to being one. Bubbly and high-energy, the project's 12 unassumingly fun pop ditties allowed Grande to show off her otherworldly pipes. It was a pop album, for sure, but with pleasant bursts of R&B and hip-hop influence, and even a couple of ballads to boot.
On her next two albums, Grande got a little lost. Both projects feature strong showings from the now-26-year-old: notably My Everything's "Be My Baby" and "Love Me Harder," as well as Dangerous Woman's "Moonlight," "Side to Side," "Into You," and "Knew Better / Forever Boy." But both records had their share of fat to be trimmed, which in each case diluted what could have been opportunities for Grande to solidify her sound.
'Thank U, Next' is mature, despite the perceived pettiness of the album's title.
By some critics' definition, if you're not an album artist, you may as well not be an artist. Though the dictionary of music has been heavily edited, updated, and annotated with the age of the internet, a strong album has continued to be the marker of a true star. The ability to produce a cohesive body of work—one that shows a clear vision and growth—remains the key to ascending to that next level. So when Grande released Sweetener in the dog days of 2018, my heart sang. Though there are fierce detractors among her fan base ("Arianators," as they call themselves), critically, Sweetener was the album that finally proved that she wasn't just another face in the overly-saturated pop genre.
Those aforementioned pipes, which, up until this point had been the primary factor setting her apart from her peers, were still on display, but they no longer served as the nucleus of Grande's pop diva status. Instead, her vocal chops acted as an accompaniment to other, more important qualifiers: evolution, experimentation, and individuality. Equally important was her personality, which was on full display during the Sweetener rollout—hilarious sexual innuendos and all. By all counts, five years after the release of her first single, Ariana Grande, the artist, had arrived.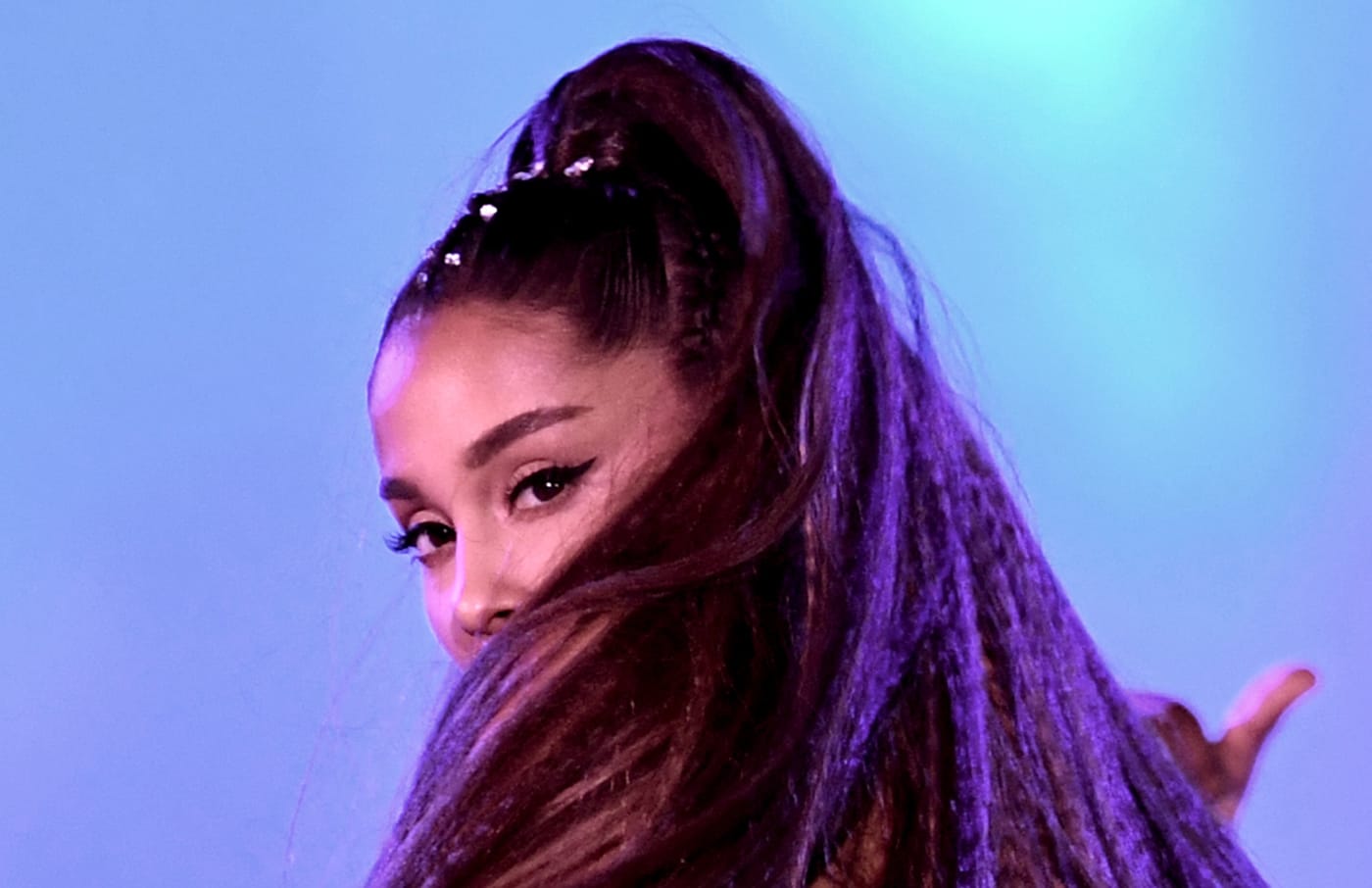 But still, something was off. Sweetener showed incredible growth, with a matured sound that still highlighted the best of Grande's youthful charm. But much of that sound was owed to Pharrell, one of music's most seasoned producers. He didn't produce every single song, but he did produce the highlights—"R.E.M.," "Get Well Soon," and the title track. The duo made magic together, but his influence was easily heard, even to the untrained ear. As the saying goes, "Give a woman a fish and you feed her for a day. Teach a woman to fish, and you feed her for a lifetime." When Grande announced that she would be dropping another album, and there was no mention of Pharrell or another household name producer, I had to wonder: Could she do it again?
In the months leading up to this album, the fear was that with 'Sweetener,' Pharrell had given Grande a fish. Now, it's easy to see that he taught her to fish.
Well, she didn't do it again. She did something better. With Thank U, Next, Ariana made good on the promise of her first three efforts. It's the music that we've always wanted her to make, since we first heard that Big Pun sample way back in 2013 (which, it's worth noting, was also the last time she produced her own vocals, until now). At a time when she has more to say than ever before, Ariana gets straight to the point, delivering triumph, vulnerability, defiance, and flirtatiousness in 41 minutes—marking her shortest body of work to date, and also her most singular.
Like Sweetener, Thank U, Next is mature, despite the perceived pettiness of the album's title. It features intimate ruminations on the complexities of Grande's love life, that extend far past the title track. "Ghostin," a heartbreaking track about trying to not hurt a current partner while mourning the loss of a different relationship, is Grande's first real tear-jerker. It appears to be about the demise of the singer's whirlwind romance with Pete Davidson, following the death of Mac Miller, her ex-boyfriend and, in her words, "dearest friend." She sheds light on the unimaginable tragedy with an unguarded openness we've never heard from her before. Not even Sweetener's "Get Well Soon," written about the mental aftermath of the bombing at her 2017 concert in Manchester, is comparable; "Ghostin" is unadulterated pain, in real time.

That's the power of Thank U, Next; with just six months between the album and its predecessor, and no period of radio-silence or blacked out social media pages, the album has no choice but to be sincere. Sometimes that's bluntly apparent, like on "In My Head," when she sings "Yeah, look at you, boy, I invented you/Gucci tennis shoes, runnin' from your issues." Or on "Needy," where she admits, "I'm obsessive and I love too hard/Good at overthinking with my heart."
Thank U, Next feels natural, not only in its lyricism, but also in its production. The sounds on the album get back to those glittery pop-R&B roots we first heard on her debut, and you can feel with every note, that's exactly where she belongs. The standout track, "NASA," is punctuated by thumping bass and trap drums that have made their way from Atlanta all the way into mainstream pop. The difference, of course, is that when Ariana Grande does it, it sounds natural—despite the fact that she's not primarily associated with hip-hop. As Lauren Michele Jackson pointed out in Vulture last month, Grande is not new to this: Babyface produced nearly half the tracks on Yours Truly, and Grande has long collaborated with rap superstars, from Nicki Minaj to Childish Gambino to Future. "Bloodline"'s boisterous horns immediately call to mind Beyoncé's incredible "Diva"/"Everybody Mad" dance break from last year's Coachella, and "Fake Smile" includes the same Wendy Rene sample employed by Wu-Tang on the 36 Chambers cut "Tearz," as well as Metro Boomin, Swae Lee, and WizKid's "Borrowed Love."
"I learned to listen to my instincts a little more when it comes to these things," Ariana said of Thank U, Next on the Zach Sang Show. "I think I have a pretty good idea of what I want to sound like and say to people [...] this has been the catalyst moment for me where I'm like, 'Oh, maybe I should be giving these chances to myself instead of everyone else again and again and again.'" It's no wonder, then, that the album feels simultaneously fresh, and like a return to form.
Of course, it wouldn't be an Ariana Grande album without straightforward bops (think Yours Truly's "Better Left Unsaid" or Dangerous Woman's "Greedy"). But this time around, even those are in a league of their own, existing on a new plane of fun—an achievement perhaps owed to the champagne and positive energy that were crucial to the album's creation. It's such a simple solution, it's almost laughable: How do you make better pop music? You make it more fun.
At just under two and a half minutes, "Make Up" takes a pretty standard concept (make up sex) and breathes new life into it, with double entendres and an of-the-minute reference to Fenty Beauty. The album's closer, "Break Up With Your Girlfriend, I'm Bored" dares to speak aloud the shameless thought that has crossed all of our minds while pining for someone who's taken, while acknowledging its own snarkiness: "I know I shouldn't think about it" and "I only hate on her 'cause I want you." "More fun" doesn't have to mean "less mature," and that distinction is perfectly executed in this two-song run.
So what does Thank U, Next mean for Ariana? It can't be compared to Sweetener for a number of reasons—not the least of which include the turnaround times, the collaborators, and the mental space in which Grande was operating. But at the same time, its significance is heightened by that of its predecessor. In the months leading up to this album, the fear was that with Sweetener, Pharrell had given Grande a fish. Now, it's easy to see that he taught her to fish. Or rather, he reminded her that she already knew how. Thank U, Next is all of the best parts of Ariana's earlier work, thoughtfully combined to create something she's always been capable of.
Fully in control of not only her songwriting and vocalization, but also her sound and message, everything finally clicked, and we now know what an Ariana Grande album sounds like. For that, we say "thank you," but not next—we're going to sit with this one for a while.