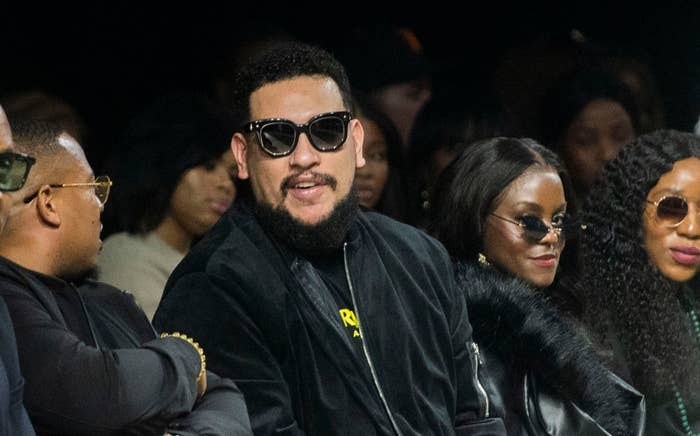 South African rapper AKA, born Kiernan Forbes, passed away on Friday night after he was shot outside of a restaurant in Durban. He was 35 years old.
AKA's parents, Tony and Lynn Forbes, confirmed their son's death on Saturday in a statement sent to Rolling Stone.
"It is with extreme sadness that we acknowledge the passing of our beloved son, and confirm his untimely and tragic passing on the evening or February 10, 2023. We are awaiting further details from Durban police," the parents shared.
"To us, Kiernan Jarryd Forbes was a son, brother, grandson, nephew, cousin and friend, most importantly father to his beloved daughter Kairo," the statement said. "To many, he was AKA, Supa Mega, Bhova and the many other names of affection his legion of fans called him by. Our son was loved and gave love in return."
According to the New York Times, South African police told local news outlets that AKA was approached by two armed men while leaving a popular nightclub around 10 p.m. on Friday. The pair of assailants fired several shots at Forbes before fleeing the scene. 
A source close to AKA told the NYT that the rapper's close friend, Tebello Motsoane, a 34-year-old chef, was also fatally shot during the confrontation. 
Law enforcement have not yet found the two suspects. 
The South African hip-hop legend is survived by a young daughter, whom he shares with D.J. Zinhle.