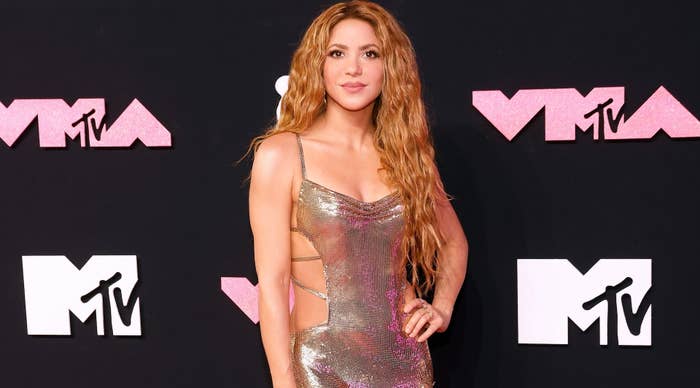 Shakira has agreed to a settlement in her tax fraud case with Spanish authorities.
The Associated Press reports Shakira on Monday agreed to a deal in which she'll receive a suspended three-year sentence and a fine of $8 million. The Columbian singer, who was accused of six counts of tax fraud for failing to pay $15.8 million in income taxes between 2012 and 2014, was facing an eight-year prison sentence.
The first day of the trial was scheduled for Monday in Barcelona. Presiding magistrate José Manuel del Amo called off the trial after Shakira answered "yes" to confirm her acknowledgement of the charges against her.
According to Shakira, her decision to settle is an effort to keep the "best interest of my kids at heart."
"While I was determined to defend my innocence in a trial that my lawyers were confident would have ruled in my favor, I have made the decision to finally resolve this matter with the best interest of my kids at heart who do not want to see their mom sacrifice her personal well-being in this fight," she told the court. "I need to move past the stress and emotional toll of the last several years and focus on the things I love, my kids and all the opportunities to come in my career."
The arguement at the center of the prosecution's case was the status of Shakira's residence during the years in question. Prosecutors claimed the singer resided in Spain for the majority of time between 2012 and 2014, which Shakira disputed. If found guilty, Shakira faced up to eight years in prison, as well as a fine of $26 million.
Under the agreement, Shakira will pay a fine of $8 million in addition to a fine of $472,000 in exchange for her sentence waived.