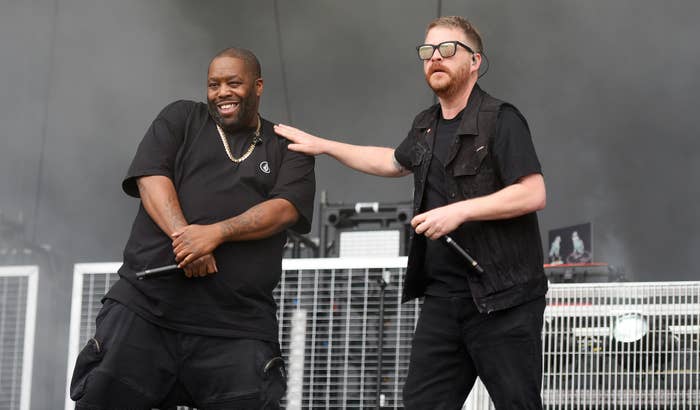 In commemoration of the 10th anniversary of their self-titled debut album, Run the Jewels will hit the road for a four-city, 16-show tour going by the name of RTJX: Celebrating 10 Years of Run the Jewels.
Kicking off Sept. 13, the tour will feature four shows apiece in L.A., Chicago, EI-P's hometown of New York City, and Killer Mike's own Atlanta. According to a press release, the duo will perform "a different set each night spanning the band's full discography, bolstered by a plethora of special guests and surprises along the way."
"It's mind blowing to us that it's been 10 years since we joined forces as RTJ," Killer Mike and El-P said in a statement. "The best way we can think to celebrate is to get the whole family together and do what we love for the people who love us back. It's going to be amazing, just like this entire ride has been, and we are grateful to get a chance to celebrate with our Jewel Runners this year and finally get back into clubs to destroy some stages for you."
They continued, "We're doing four cities, four nights each, and four full albums worth of jams, many we have only performed a small handful of times during our whole existence. So on night one it's RTJ1 in full, plus many more songs from the other records; night two it's RTJ2…etc. etc. We can't wait to get out there and see you."
Tickets for RTJX go on sale Friday, March 31 at 10 a.m. local time via Ticketmaster. See the dates and venues below.