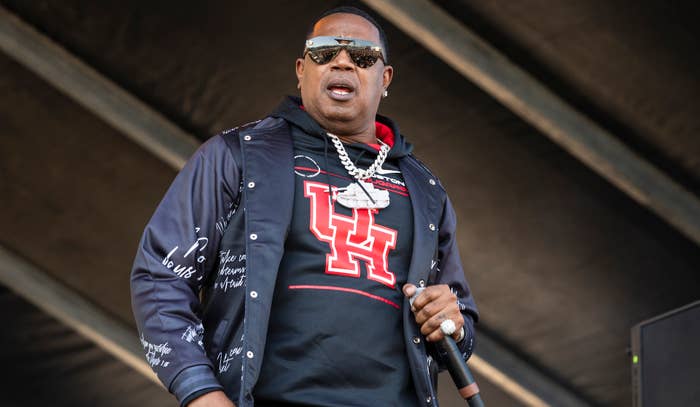 Master P is calling out artifical intelligence after the No Limit founder was mistaken for Luther Vandross on Google.
Over the weekend, TMZ caught up with Master P outside of Walmart, where the hip-hop mogul ripped Google for the mix-up.
"I know everybody's trippin," he shared. "Google thought it was funny mixing me up. Ditch the picture Google. Stop letting A.I. run your company. I just wonder what would they put for [TMZ founder] Harvey Levin, like Bruce Willis or something?
Master P's remarks arrive days after Questlove acknowledged Google's mistake by also expressing his frustration with A.I.
The Roots frontman took to Instagram to share his thoughts on the matter, sharing a screenshot of the Google search results, which populated with a photo of Master P when searching for Vandross.
"This is why humans aren't replaceable," Quest captioned the post.
Google has since fixed the error.
Elsewhere in his conversation with TMZ, Master P focused on plugging his and Snoop Dogg's Snoop Cereal brand, which the pair launched earlier this year following the partnership of their respective food lines, Broadus Foods and Post Consumer Brands.
"They made a whole big frenzy and made this go viral, but make this go viral 'cause we gotta put money back into our community and our culture," Master P explained. "It's flattering though, to be honest with you. They tried to distract the people, but we disrupted the cereal game. Two guys come from Hip-Hop—me and Snoop."
Back in May, Master P spoke about his plans to take over the grocery store industry in an interview with All Hip Hop.
"When you talk about Snoop Cereal, this is bigger than just cereal," Master P shared. "I know a lot of people may ask, they want to talk about the ingredients, how it started. Me and Snoop believed in putting out brands that could feed our culture and feed our people. I grew up eating cereal. I grew up on WIC. We are able to sell at WIC now, and it's all about adding diversity into the grocery stores.
Master P added, "We don't all own brands like this. And it's so important because we grew up eating these products. But we got to stop the self-hate amongst each other when we talk about African-American-owned brands and give us the opportunity to get on those shelves because Snoop Cereal is bigger. The brand is all about trying to tackle homelessness, give back to a community and a culture, and rebuild and put economic empowerment into our community."