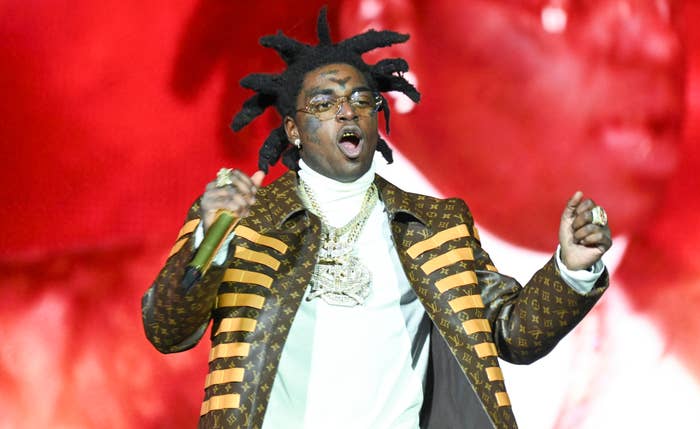 Back in February, Kodak Black was shot outside of a party hosted by Justin Bieber during Super Bowl weekend. Kodak was injured when a fight broke out and 10 shots were reportedly fired, leaving four injured. 
Just a few days after the shooting, Wack 100 claimed that Kodak was shot over comments he made about Lauren London, who shares a child with late rapper Nipsey Hussle.
"On some clout chasing shit," Wack said during a Clubhouse conversation. "Talking about, 'What's that shit you said about Lauren London? Get the fuck out of here!' But Kodak got off!"
During a conversation this week with 99Jamz radio host Supa Cindy, Kodak shut down Wack's claims, maintaining that the shooting was a random occurrence. 
"Hell no," the Florida rapper said when asked if Wack's story was true. "I watched that joint, he was basically saying, man, he said people were trying to troll and say that. Wack stood on that business, for real."
As for Wack 100's claims, the longtime rap manager was referring to remarks made by Kodak shortly after Nipsey's 2019 murder. In a clip posted to social media, the Pompano Beach rapper seemed to be shooting his shot at London.
"She finna be out here single!" he said at the time. "She finna be a whole widow out here. I'll be the best man I could be for her. I'll give her a whole year, she might need a whole year to be crying and shit for dude."
Kodak added, "I ain't trying to shoot at her. I'm saying, listen, she can do two, three years. I'll try to be like a friend to holla, a shoulder to lean on. You can call my line."