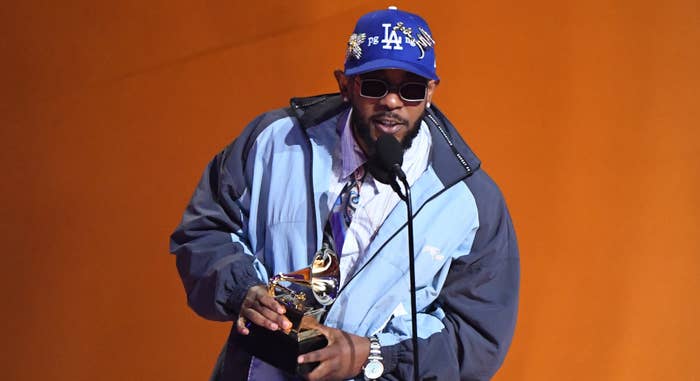 Kendrick Lamar appears to have unveiled his burner account on Instagram.
Earlier this week, fans of the Compton rapper noticed an Instagram account (@jojoruski) that features an array of personal footage of Kendrick. Lamar follows the account, previously operating as a private account, which has gone public and has since compiled more than 285,000 followers.
Alongside a profile picture of a bottle of Martinelli's apple juice, the account includes videos of the A-list rapper taking part in regular activities such as playing basketball, feeding his baby daughter, and setting fireworks off in the street, among other things.
Check out a few of Kendrick a.k.a. Jojoruski's posts below.
A year removed from his latest full-length offering, Mr. Morale & The Big Steppers, Kendrick recently returned with his latest single, the Baby Keem-assisted track "The Hillbillies."
Meanwhile, back in April, Kendrick's The Big Steppers Tour became the highest-grossing tour in hip-hop history. The nationwide trek has earned $110.9 million in revenue from 929,000 tickets sold across 73 shows. Big Steppers gives Kendrick the most lucrative tour ever by a rapper as a headlining act, surpassing Drake's 2018 Aubrey & the Three Migos Tour, which pulled down $79 million in 2018 from a total of 678,410 tickets sold across 43 dates.