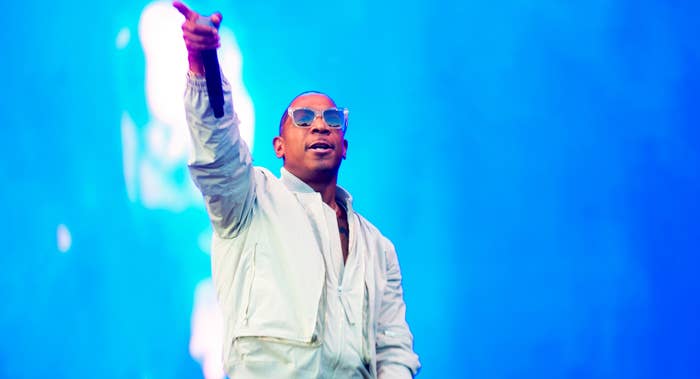 Ja Rule won't be involved in the second iteration of Fyre Festival.
"I don't know nothing about it," Ja told People magazine. "I ain't in it!" 
Last weekend, Billy McFarland, who co-founded the infamous 2017 fest with Ja, announced that he's bringing the event back.
"Fyre Festival II is finally happening," he wrote on Twitter. "Tell me why you should be invited."
When McFarland caught word of Ja's tweet, he said the legendary artist is "definitely not invited."
In November 2019, Ja Rule was dismissed from a $100 million class action lawsuit against McFarland related to Fyre Festival. The judge's ruling came a year after McFarland was sentenced to six years in prison, having pleaded guilty to multiple counts of wire fraud as well as defrauding investors out of tens of millions of dollars in connection to Fyre and other events. McFarland was also ordered to pay back the $26 million he received from investors for the fest.
In March 2022, McFarland was released from the Milan Federal Correctional Institution in Michigan, where he spent four years behind bars. Months later, he sat down with ABC's Good Morning America for his first televised interview since his release from prison. 
"I need to apologize," McFarland said. "And that is the first and the last thing that needs to be done. I let people down. I let down employees. I let down their families. I let down investors. So I need to apologize. I'm wrong and it's bad."
He continued, "I was wrong. I messed up. And I was so driven by this desperate desire to prove people right. I had these early investors, backers, employees and I think I was just so insecure that I thought the only way to prove myself to them was to succeed. And that led me down just this terrible path of bad decisions."