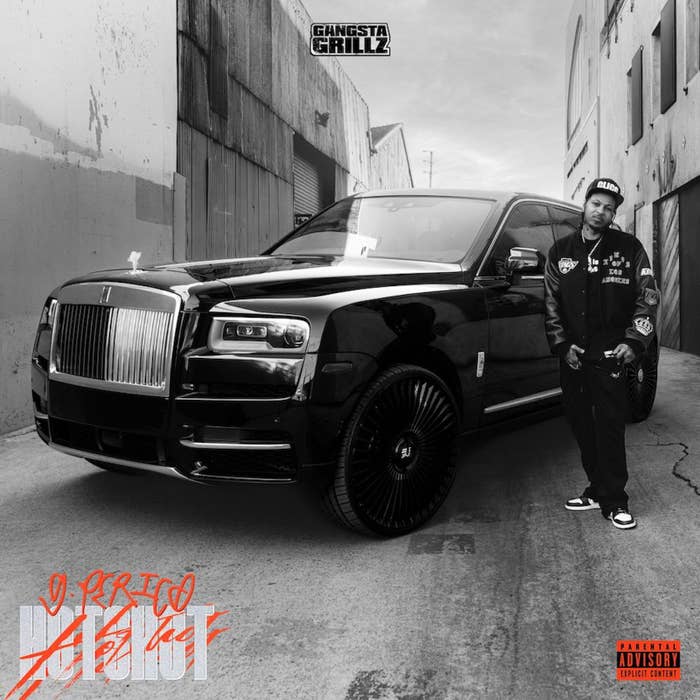 After closing out 2022 with his latest album South Central, G Perico joins forces with DJ Drama for his new Gangsta Grillz project Hot Shot.
The 13-track tape features the previously released singles "Action" and "Ask G4," as well as production from Steelz ("Still Independent," "Everything,"), Dupri ("Ask G4," "Karma"), and IsThatTrey ("German Engineering," "No Do Overs"), among others.
Hot Shot continues a prolific run for Perico, who since 2021 has now dropped 11 full-length offerings (Free, Welcome to the Land, No Love In LA, Blue T-Shirt Leaks, LA Summers, Play 2 Win, Tango, 111th East, LA Summers 2, South Central, and Hot Shot).
In tandem with the release, Perico has announced a nationwide tour in support of his new album. Kicking off on March 30 in Brooklyn, the Hot Shot Tour will make stops in Atlanta, Chicago, and Houston, among many other cities, before wrapping in California, where the West Coast rapper will perform in Sacramento, Oakland, Fresno, Santa Cruz, Los Angeles, and San Diego.
Check out Perico's full list of tour dates below, and stream his Gangsta Grillz project now on all major platforms.