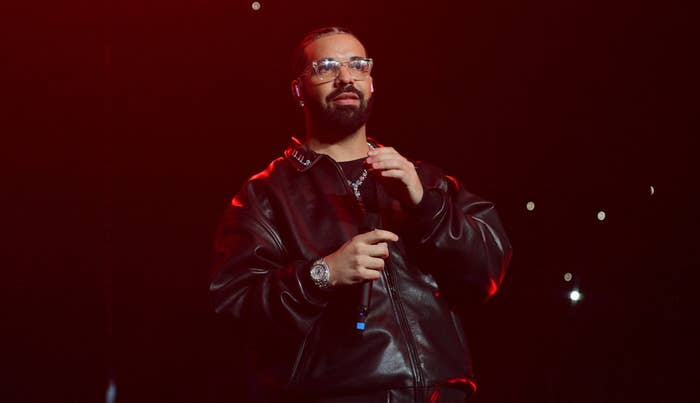 Over the weekend, Drake appeared on a special Kick livestream in an effort to promote the online casino Stake and responded to a card that wasn't his getting declined.
The Toronto rapper showed up to the stream with Lil Yachty, who Drizzy asked Kick to join forces with for a business deal.
"Yo, listen, I don't know who owns Kick, but I know the chat wants to see Yachty go live," he said. "I've been telling him I feel like he can take over Kick. That's just a little business idea for whoever owns Kick; they need to cut the check for my brother."
Moments later, Drizzy attempted to donate $500 to a streamer, only for the card being used (which was not his personal card as was previously reported) to get declined. "Embarrassing," Drake joked in a high-pitched voice, adding, "Yeah, what just happened?! Yeah, we're just not even..."
Drake's livestream arrives as the rapper is gearing up to team up with 21 Savage for their It's All A Blur Tour.
The 54-date trek is set to kick off June 29 in Memphis, and will make stops in Chicago (July 5-6), Boston (July 11-12), Montreal (July 14-15), Brooklyn (July 17-21), New York City (July 23-26), San Francisco (August 18-19), Los Angeles (August 21-22), Las Vegas (September 1-2), Dallas (September 14-15), Houston (September 17-18), Atlanta (September 25-26), Miami (September 28-29), and Nashville (October 1-2), among other cities, before wrapping in Toronto on October 7.
See the full list of tour dates below.