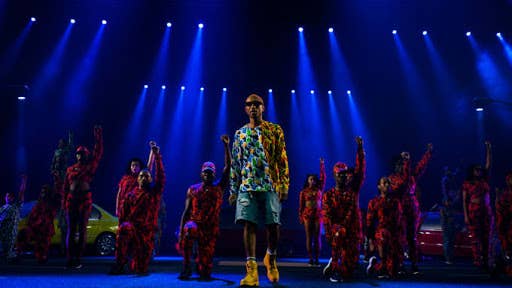 A lot of amazing stuff went down at this year's ComplexCon, a good deal of which you really had to be there to fully experience. But for those of you who weren't lucky enough to attend—and even for those of you who did—OTHERtone Radio immortalized one of the more incredible ComplexCon experiences by recording Pharrell's Beats 1 show with N*E*R*D, which will be available for streaming this Friday.
N*E*R*D members Pharrell, Chad Hugo, and Shay Haley—who were also joined on stage by Pusha T and Fam-Lay—all sat down to discuss a wide range of topics, including how they addressed some hard times in order to come through them as a group, as well more current topics, like their new single "Lemon" from their forthcoming album.
The N*E*R*D reunion broadcasts for free on Beats 1 Friday at 9 a.m. PT/12 p.m. ET/5 p.m. GMT. Listen here.