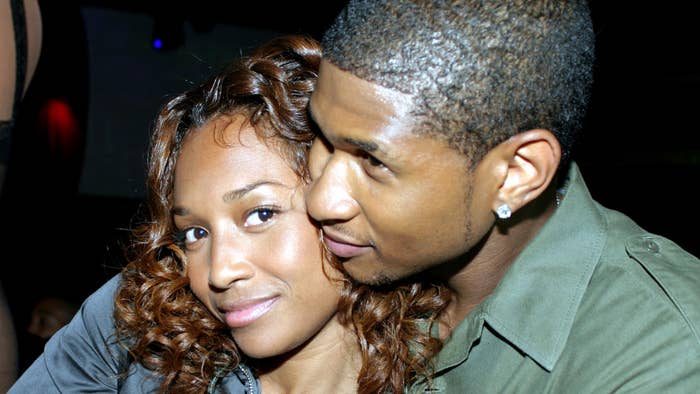 In an interview with People magazine, TLC's Rozonda "Chilli" Thomas revealed she struggled to get over her ex-boyfriend Usher for years and only cut off contact in 2019.
"We definitely had some chemistry," she said of Usher, whom she dated from 2001-2004. "But working chemistry does not mean it works in your personal life. If we were working, it was great. But outside of that, we're so different." She suggested that fans rooted for their relationship because it "looked great," but there were issues behind the scenes as he "had to be a certain way with me and he couldn't."
She denied that his 2004 album Confessions was about her, noting she was "at the studio [the] whole time" he recorded the project. However, she said that they suffered from trust issues and opposing values. "I love hard," said Chilli. "I was like, 'God, why can't I get over this?' He couldn't either." She cut off contact with Usher in 2019 in an effort to "focus on myself." She stopped dating around that time, too. "I thought if I met the right guy during that time that I wasn't over [Usher] it wouldn't work," she said. "I would never want to straddle the fence."
Chilli added there are "no hard feelings" when it comes to Usher, and ultimately she's glad that everything worked out the way it did because she met her boyfriend Matthew Lawrence, who she recently said she "hope[s]" to get married to. "He wants to be the best guy he can be and who God wants him to be," Chilli said. "God-willing one day we'll get married."
Her comments about the relationship with Usher come not long after she said she was almost kicked out of TLC due to her relationship with producer Dallas Austin. "They were holding auditions to replace me but never saw anybody that they liked," she said. "I don't think anybody cared about the Dallas thing but Pebbles."