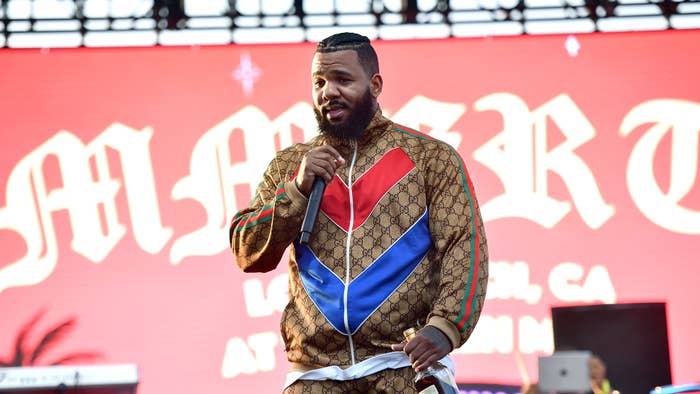 In a tweet that has since been made unavailable, the Game has blasted his former label Interscope Records for running "a modern day slave trade."
On Friday, the Cali rapper reflected on his past with the label and shared some harsh words. "Fuck interscope," he tweeted. "I meant it when I said it 17 years ago & I mean it today!!!! They're runnin a modern day slave trade & they steal from every single artist. Best decision of my life was parting ways. #StayIndependent." 
Game's last release on Interscope was 2012's Jesus Piece. Since sharing the tweet, however, the rapper has had his Twitter account locked for violating the social media company's media policy.
Although it would appear due to the timing that he was restricted for his comments, it's likely due to his avatar. When clicking on the tweets for more information, Twitter's sensitive media policy explains users cannot use media that is "excessively gory or share violent or adult content" through any means on the site.
Prior to the restriction on the Game's account, his avatar was the cover art for his recent Kanye West collaboration "Eazy," which features a graphic photograph by Nick Knight of a skinned monkey. The gory image has already sparked controversy, with PETA criticizing the rappers for utilizing the controversial art. 
Twitter has yet to explain whether the art was what led to the restriction, and the Game has not addressed it, either. Complex has reached out to a representative for the Game and a Twitter spokesperson for comment.