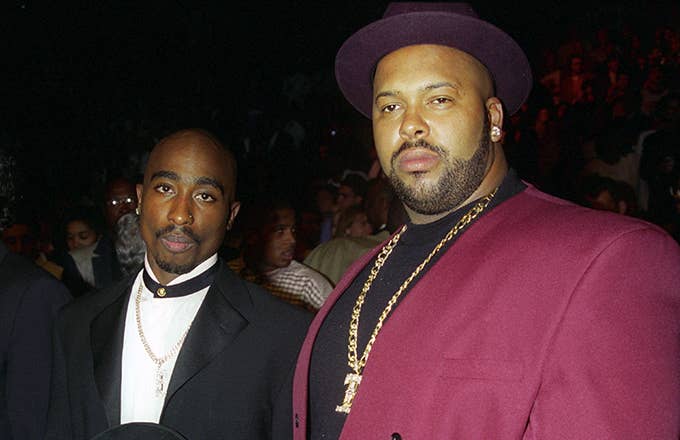 Suge Knight's son, Suge Knight Jr., has continually said he firmly believes 2Pac is still alive, last year alleging that the legend "never left us" and is currently residing in Malaysia. Now Suge Jr. appears to be backtracking on his comments. During his chat with Chuck Dizzle and DJ HED of REAL 92.3 LA, Knight said he thinks Pac is "not still alive."
Asked about his prior claims at the 14:20 mark below, he replied, "Do I think Pac still alive? No I don't think Pac is still alive." Despite this, he has stated that new unreleased music from Pac is still on the way. He said he's talked with his father numerous times about the old Death Row days, and even asked him at age 10 whether he killed Pac, receiving a definitive "no."
Previously Knight stated that he was being silenced for alleging that Pac was still alive. "They'll be after me soon," he wrote on Instagram. "Real shit bro, I'm not fucking playing," he said in a video in which he said he was being followed. Worried about his well-being, some fans asked if he was on drugs, to which he said he wasn't. "I'm safe and just know it was self defense," he added.
It's unclear what prompted Knight to change his mind about his conspiracy theory. Watch his full interview on REAL 92.3 LA above.