Rihanna's 'ANTI' Is First Album From Black Female Artist to Spend 200 Weeks on Billboard 200 Chart
Rihanna has now spent more than 200 weeks on the Billboard 200 album chart with her last studio record, 2016's 'ANTI.'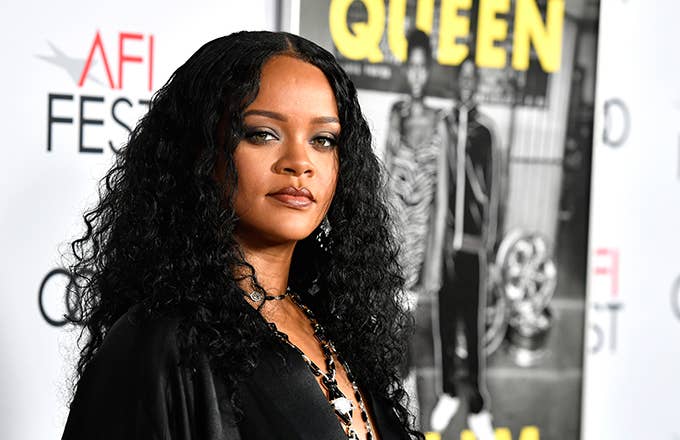 Getty
Image via Getty/Frazer Harrison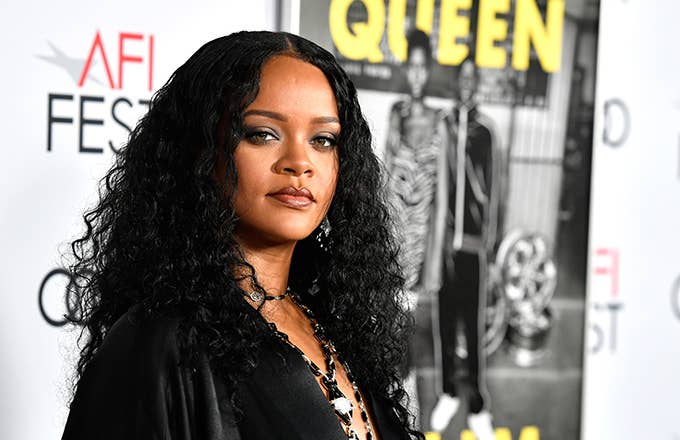 Rihanna has now spent more than 200 weeks on the Billboard 200 album chart with her last studio record, 2016's ANTI. As Chart Data and Rihanna fans on Twitter pointed out, she is the first black woman in the chart's 61-year history to reach the milestone. Additionally, she was ranked the seventh most-streamed female artist on Spotify for the month of November even though she hasn't dropped an album in almost four years.
Despite recieving platinum certification just two days after its release due to a deal with Samsung, ANTI initially debuted at No. 27. It topped the chart in its second week, and as a result represented the biggest jump on the chart in eight years at the time. Proving to have impressive legs, ANTI—which marked Rih's longest gap between albums—became the first multi-platinum release of 2016 and the third most-streamed album that year. 
Rihanna has been teasing a new album for quite some time, but she hasn't confirmed anything just yet. She has referred to the project as R9, and in a recent interview with Vogue she indicated that she's already working on her "10th album." Needless to say, fans seem eager for that follow-up judging by streaming numbers.