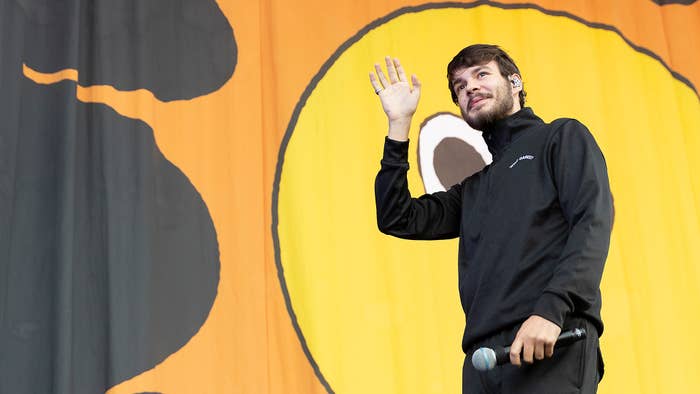 All charges against singer-songwriter Rex Orange County in his sexual assault case have been dropped, BBC News reports. 
The Who Cares? musician was facing six charges of touching a women without consent, but they were dropped on Thursday before he was set to stand trial. The Crown Prosecution Service said that evidence used in the case "no longer met" the test for prosecution. 
"Today, all charges against me have been dropped," wrote Rex in a statement shared on Thursday. "I have always denied these allegations and am grateful that the independent evidence has cleared me of any wrongdoing. I have never assaulted anyone and I do not condone violence or abusive behaviour of any kind."
He also stated that there were some "inaccuracies" about the case circulating online. "I was wrongly accused of touching someone one evening on their leg, neck, back, and bottom," he wrote. "That led to 6 charges of sexual assault. The only evidence against me was the individual's account. However, CCTV footage obtained by the police contradicted their version of events. Their partner was also present throughout the evening in question and gave a statement to the police which did not support the allegations against me."
Rex Orange County was scheduled to stand trial in January prior to the dismissal. 
An anonymous woman accused the singer of assaulting her twice in London's West End on June 1, once in a taxi, and three times at his home in Notting Hill the following day. The allegations came following the conclusion of a four month tour in support of his most recent album Who Cares?.