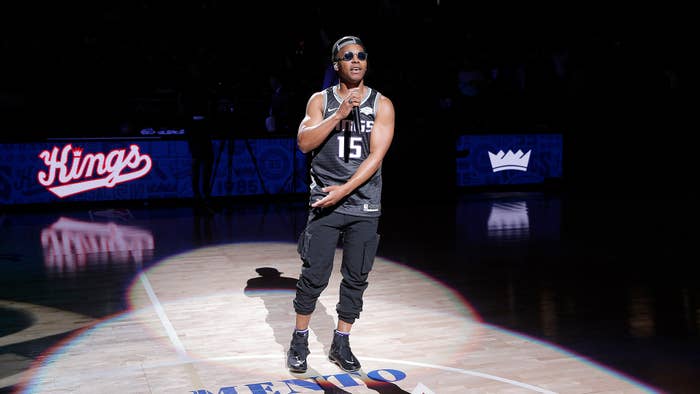 Lupe Fiasco is launching an NFT program on Feb. 10, and has already offered up the chance for fans to get in early and claim some through raffles on his official Discord server.
He promises that those who claim the NFTs, which he's calling "LFTs," will get to be involved in the "meta-narrative" rollout for the album. They'll have access to teaser videos for the record, and will receive an exclusive invite to a private listening party, which will take place in the first half of the year. 
Apart from the NFT drop, Lupe also shared one of his earliest tracks on streaming services for the first time ever.
"Hustlaz" originally appeared on Lupe's 2006 mixtape, Lupe the Jedi, under the title "Hustlaz Due." For whatever reason the track didn't show up on his Food & Liquor album, and has since become a fan favorite. The track is just one of a few due to arrive as part of Lupe's new Chill's Spotlight 2 EP, which will be released by Lupe's label 1st & 15th.
The reissue of "Hustlaz" isn't the only move from Lupe ahead of his eighth album, Drill Music in Zion, due sometime later this year.
Listen to "Hustlaz" above.