Kari Faux Drops New Album 'Real B*tches Don't Die!' f/ Big K.R.I.T., Gangsta Boo, and More
Rapper Kari Faux has dropped her third studio album 'Real B*tches Don't Die,' which is her follow-up to 2021's 'Lowkey Superstar.'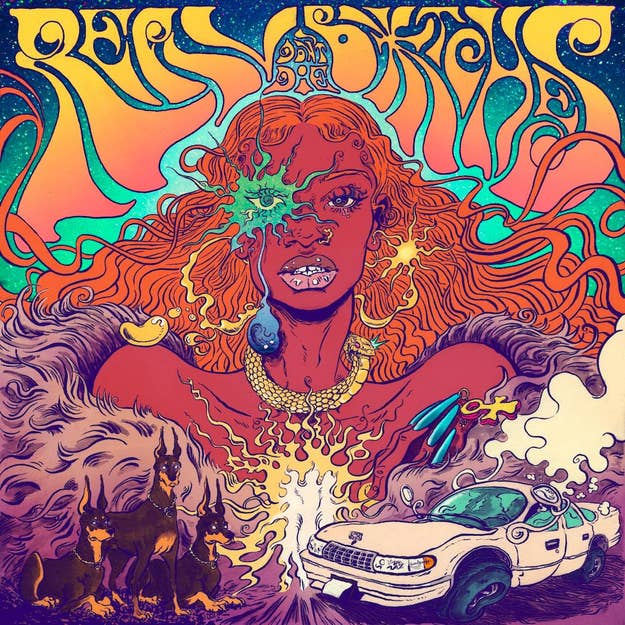 Artwork by @mckayfelt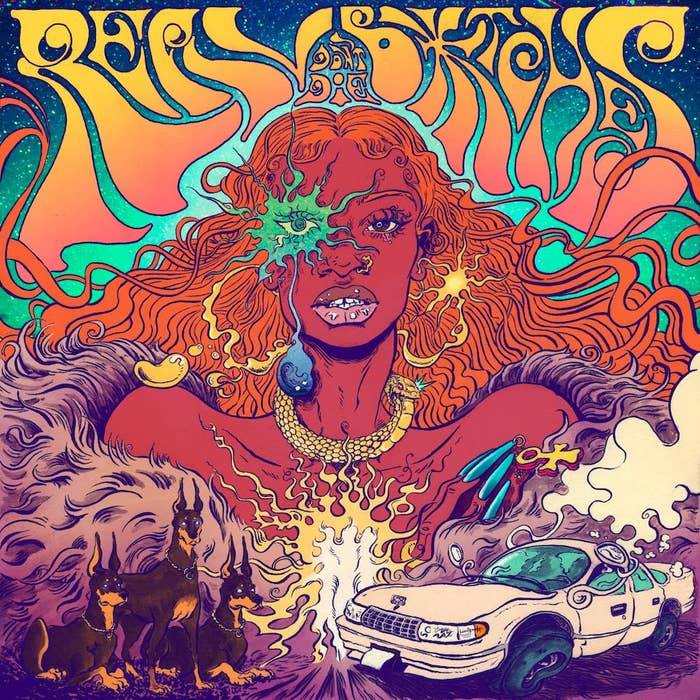 Following a string of promising singles including the Big K.R.I.T. collaboration "Turnin' Heads," Arkansas-raised rapper Kari Faux has shared her third studio album, Real Bitches Don't Die!
Faux's latest effort sees her playing with a variety of sounds, effortlessly going from southern rap bangers to drugged-out R&B joints. The production ranges from bass-heavy beats to full-band arrangements, showcasing the range the 30-year-old is capable of. In addition to K.R.I.T., the record also features appearances from Jazz Cartier, Devin the Dude, Phoelix, theMind, and a posthumous contribution from Three 6 Mafia rapper Gangsta Boo. The previously released single "Me First" also shows up on the album.
Ahead of the release of the record, Faux teamed up with Tidal to produce a playlist for Mental Health Awareness Month. "Music has always been spiritual for me," she wrote in a post on Instagram. "At times, it has healed me when I felt deeply hurt. Other times, it has helped put words to feelings I couldn't describe. So when @tidal asked me to create a playlist for Mental Health Awareness Month, I was excited to share some songs that make me feel understood, put a battery in my back or just bring me joy!"
Listen to Real Bitches Don't Die! below via Spotify.