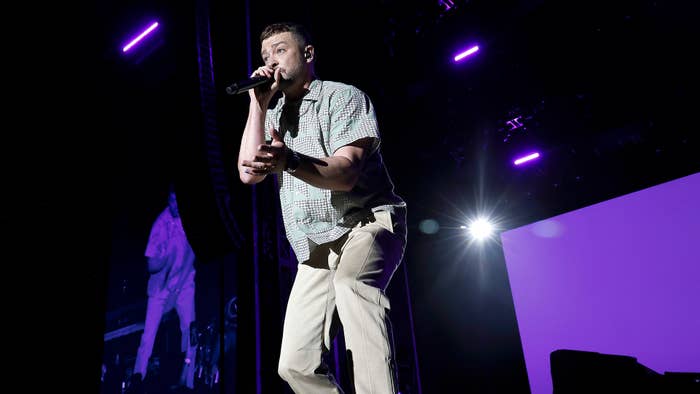 In a video shared to his Instagram Stories, Justin Timberlake lightheartedly apologized for a viral clip that shows him attempting the "Beat Ya Feet" dance in khakis.
The pop artist and actor made a guest appearance at Pharrell's Something in the Water music festival and didn't exactly nail the dance, a staple in Washington, D.C., where the concert went down. He was widely clowned on Twitter, and now he's addressed it.
"D.C., I want to apologize to you for two reasons: here and here," he said in the video, in which he then zooms in on his feet. "I had a long talk with both of them, individually, and said, 'Don't you ever do that to me again.' Maybe it was the khakis. It was a real khaki vibe. I'm gonna make this up to you. I'm gonna focus on these two guys right here, and get them right. Love y'all."
The original clip, which can be seen below, saw the *NYSNC veteran get dunked on hard. "JT did not just say 'beat your feet' and proceed to river dance & skip," tweeted one user.
The outfit certainly did not help, as even Timberlake himself admitted in his "apology."