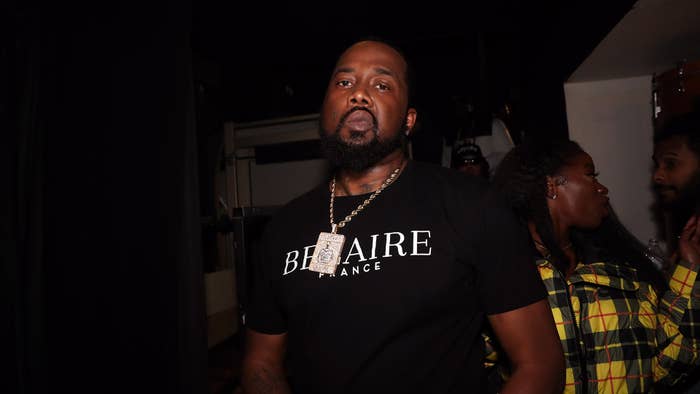 Conway the Machine has shared a video of him freestyling over Kanye West's song "Jail," and on it he opens up about his relationship with Eminem.
All the way back in 2019, Conway told Vlad TV said that Em's fans are "nerds," and in the new freestyle it appears as though the interview might have led to some friction between him and Em. "Would you love me if you knew the old me?" he raps in the preview. "Before the bag, before the rollie/Before I signed a deal with Shady with the rollie/Speaking of Shady, man, after my interview I did with Vlad I felt awful/But I learned you gotta watch what you say in interviews, it could cost you."
The Griselda rapper is still due to release at least one more album, God Don't Make Mistakes, through Em's Shady Records. In the freestyle, he suggested that his relationship with Em isn't as good as his relationship with Kanye, with whom he collaborated on Donda highlight "Keep My Spirit Alive." 
"One could say my relationship better with Ye than with Marshall," he raps. "But I still ain't nothing bad to ever say about Marshall/Just keeping it funky, I'm thankful for Marshall/Man, I'm thankful for Tracy and Paul, too."
It's not clear if the "Jail" freestyle is expected to arrive as part of a project, but God Don't Make Mistakes is expected to arrive sometime soon. It's possible that the always prolific rapper could drop a mixtape of him rapping over other people's songs, but again nothing has been confirmed yet.
Check out the freestyle above.