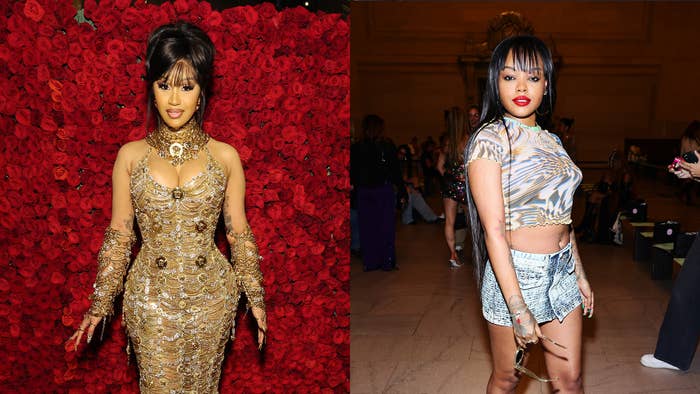 Not long after trading shots with City Girls rapper JT on Twitter, Cardi B has found herself in a beef with Maliibu Miitch.
On Tuesday, Miitch responded to a fan who suggested that she was going to be the next rapper to get into a Twitter beef with Cardi following JT and Akbar V, who both appeared on Nicki Minaj's "Super Freaky Girl" remix. "Lolll not saddle up," Miitch said in response to a fan who said she's "targeting everybody" on the remix. "Imagine me being the retired gangsta I am saying 'oh no someone talked about me now I have to go lay down a hot16 or oh no I was mentioned today let me go tweet my responses' lmfaoo nah n***a now one of us gotta die 😭😭😭 ya know I'm from the bronx right?"
In a series of tweets that followed, Miitch joked about wishing she could keep the drama on records. "I still be thinking the only solution for running ur mouth on the internet is me puttin hands & feets on u real lyfe this is how I know I'm not right in the head," she continued. "Either my dead homies gon be beatin ur ass in heaven or ur dead homies gon be beatin my ass in hell there aint no in between so please nobody ever sub or at me because I grew up with the gangsta's I can't go out like that."
Miitch reiterated that she only wanted to make her stance clear because there's plenty of tweets advocating for her to "throw hands," or warning that she's "next." 
It appears as though Cardi caught wind of the tweets, and simply shared, "Lmaaaaooooooooooo." Around the same time, Cardi retweeted a bunch of fans questioning Miitch's tweets, including one that insinuated she was "messy."
While it's not 100 percent clear if Cardi was sub-tweeting about Miitch or not, it was enough to provoke the NYC-raised rapper to suggest they meet up.
"@iamcardib wassup? I'm not none of these bitches we kan link off the internet," she tweeted.
In response, Cardi shared a video on her Instagram Story in which she appeared to show that she was in the Bronx. "I'm around," she wrote alongside a clip of her walking around. Miitch later posted a similar video, but it appears as though they didn't clash.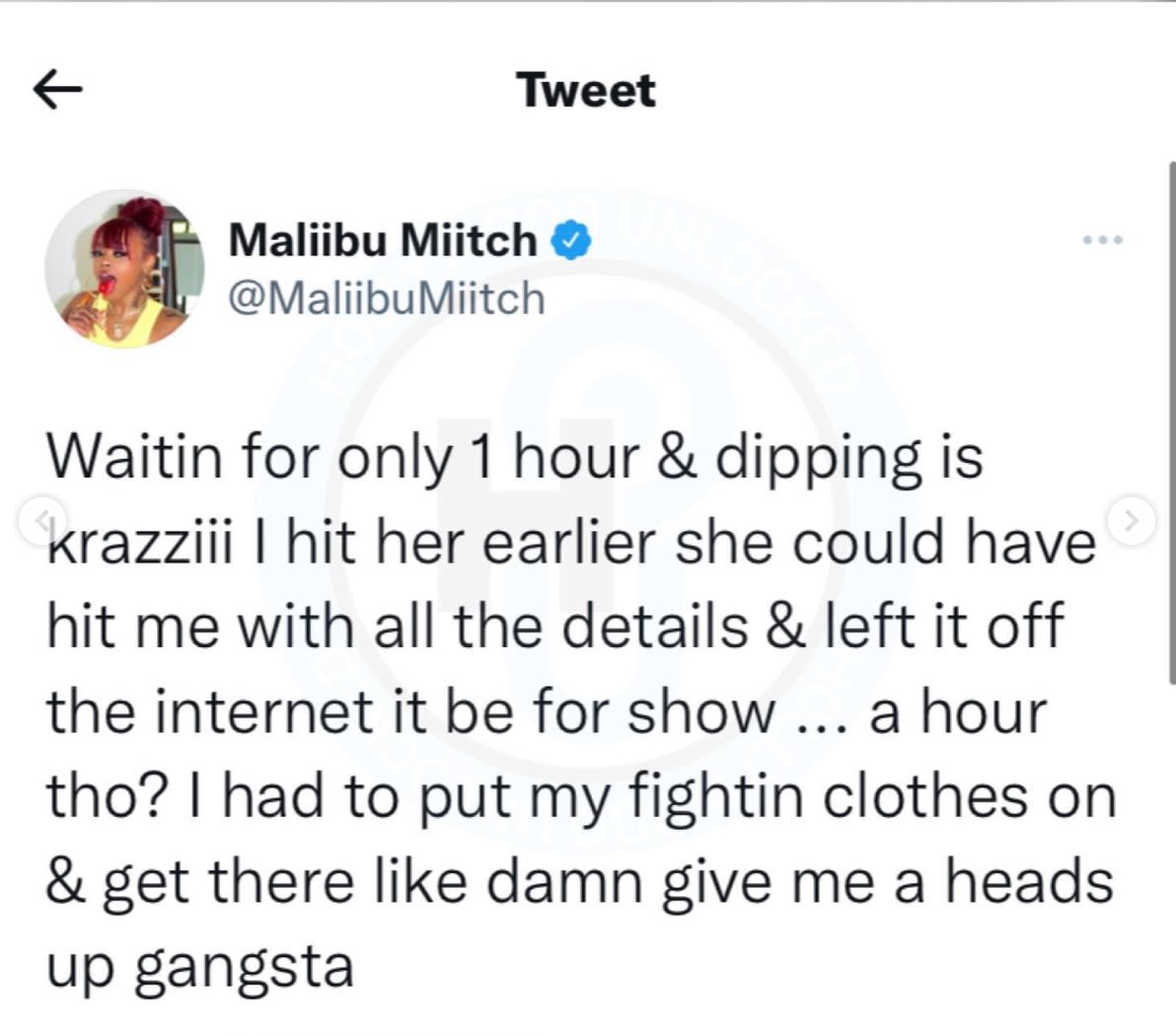 In a since-deleted tweet, Miitch criticized Cardi for "waiting for only 1 hour & dipping." She added, "I hit her earlier she could have hit me with all the details & left it off the internet it be for show … a hour tho? I had to put my fightin clothes on & get there like damn give me a heads up gangsta."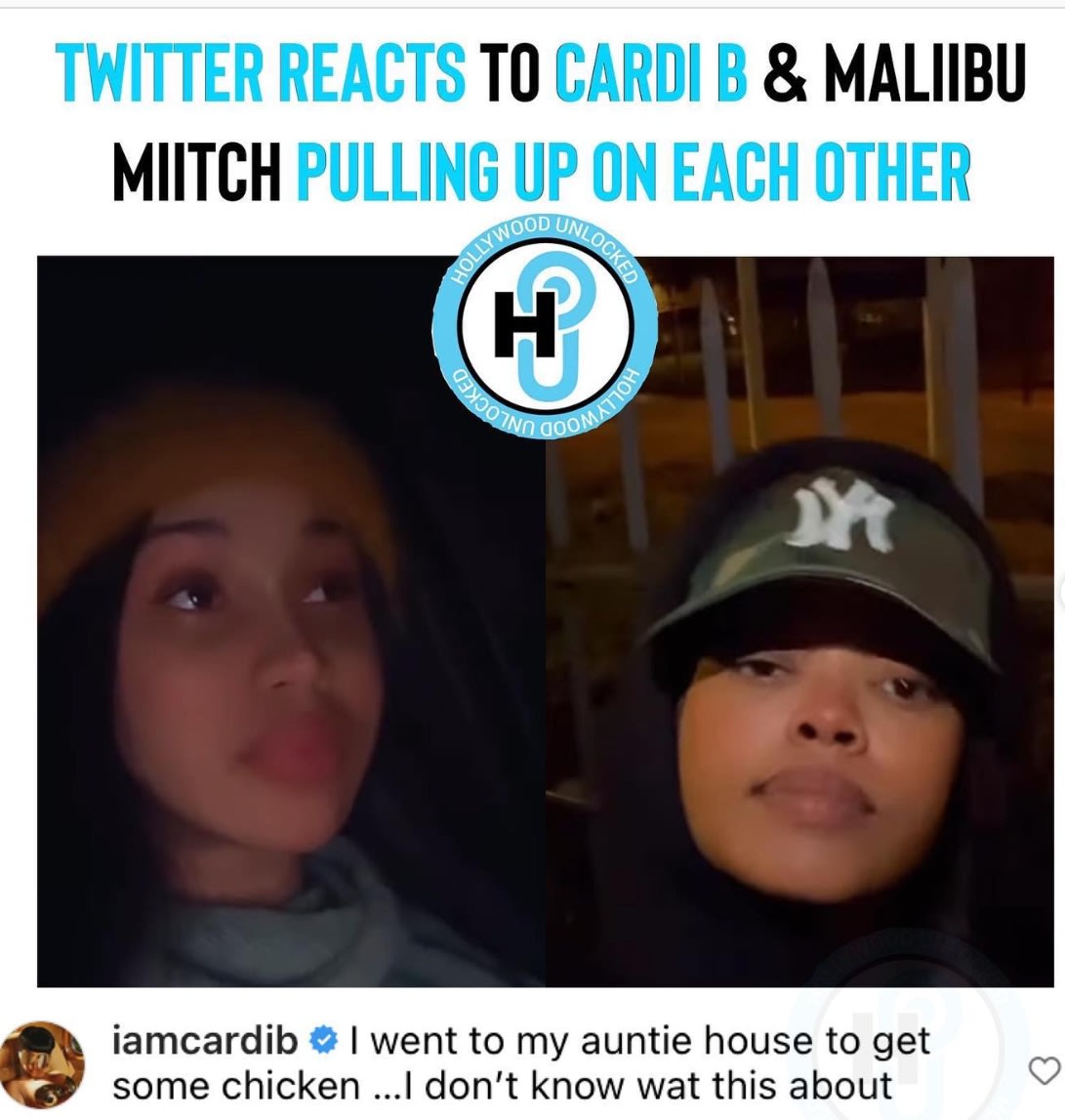 In a comment on Hollywood Unlocked's post about the situation, Cardi denied she tried to pull up on Miitch. "I went to my auntie house to get some chicken," she wrote. "I don't know wat this about."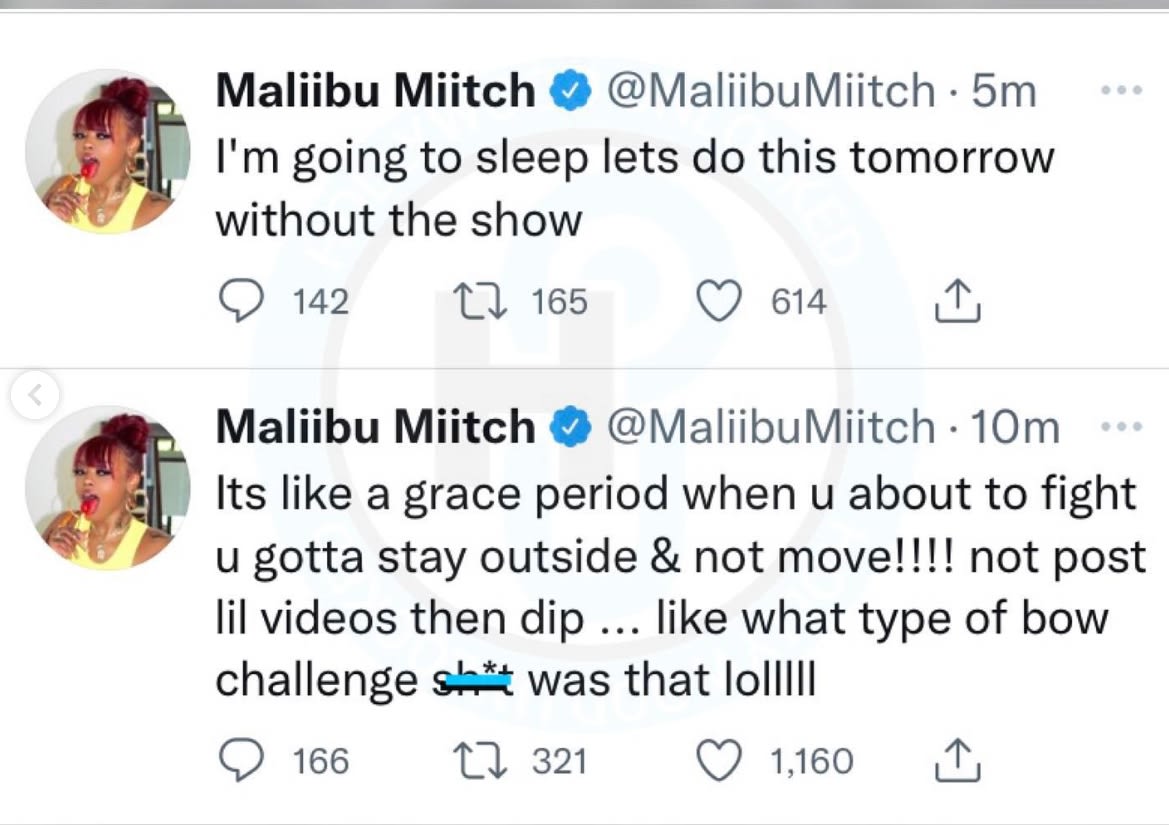 Miitch responded with two tweets that have since been deleted.