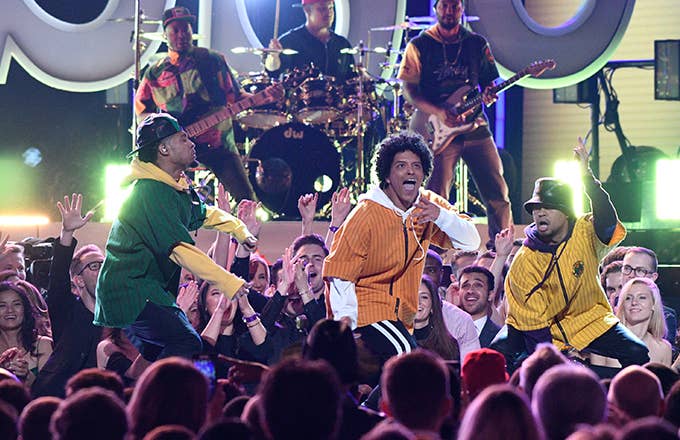 This year's Super Bowl halftime show was met with a somewhat mixed response, with many calling into question as to why Justin Timberlake was paying tribute to Prince. Next year has the potential to redeem things and Bruno Mars is hoping to make sure that happens.
Taking to Twitter, he asked his followers whether it was true that the next Super Bowl would be taking place in Atlanta or not, and was immediately eager to present the NFL with his idea for next year's halftime show. 
"You have the opportunity to celebrate incredible Hip Hop Artist from Atlanta next year," he tweeted at the NFL. "Outkast. T.I Gucci, lil jon, Jeezy, Jermaine Dupri just to name a few. it would be the best party Tv has ever seen! Shit I just wanna help curate that show, and I'll only charge like a billion. All jokes aside please lets make that happen."
Bruno Mars previously appeared at the Super Bowl to perform in 2014 and made a cameo during Beyoncé's performance in 2016, so he's definitely got the connections to make something like this happen. Hopefully, whatever does go down, Atlanta's rich culture of hip-hop won't be ignored.