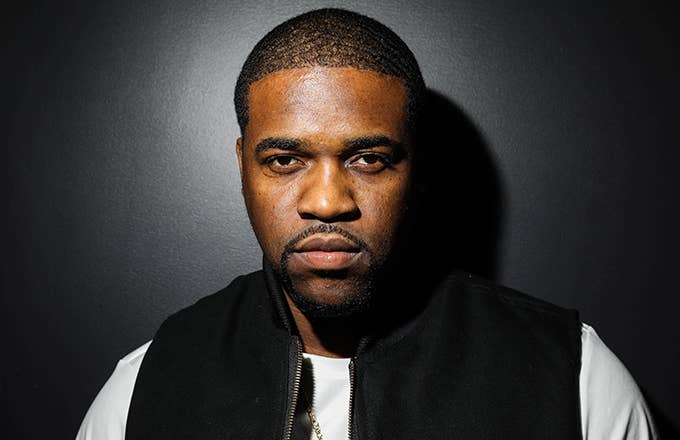 ASAP Ferg sat down with GQ for an interview about working on his next project, longevity, and the current state of pop music among other subjects. The most interesting part of the interview definitely came when he was asked to give his thoughts on the current state of pop, with him explaining, "When I think about pop music, I think about hip-hop music."
In 2017, hip-hop dominated the charts, becoming the new pop music in many ways. Ferg is one of the many out there that agrees with that. "I feel like Young Thug is the new pop star," he continued. "Lil Uzi [Vert] is definitely the new pop star. Like, he's definitely the new Blink-182. And I don't think it's weird! It's just the progression of hip-hop. Hip-hop just became the monster that it was always supposed to be. I think hip-hop started off embracing all cultures anyway. Hip-hop started off with Kraftwerk—Kraftwerk making sounds and drums and beats, something to feel. We didn't know what that shit was, but people liked it, and they danced to it."
Ferg articulated what a lot of music fans have been thinking recently, highlighting just how much things have been changing in rap music recently and relating it back to the history of the genre over time. "We already embraced rock—Aerosmith and Run-DMC. We embraced electronic music, with Kraftwerk. We embraced soul music: James Brown. We embraced the Funkadelics, with George Clinton, and G-Funk, which Dr. Dre was creating in the beginning, with The Chronic and all of that. Doggystyle. We embraced all types of music, so it's no wonder that we're the new pop stars. And the new rock stars."
During the interview, he also talks about what's inspiring him to create right now, pointing to a number of R&B acts in particular. "I haven't been listening to rap music," he explained, "I don't get inspired by rappers."
There's no date or title for his next project, but considering his work ethic, it wouldn't be unreasonable to expect it to arrive sometime this year. Read the full interview with GQ here.