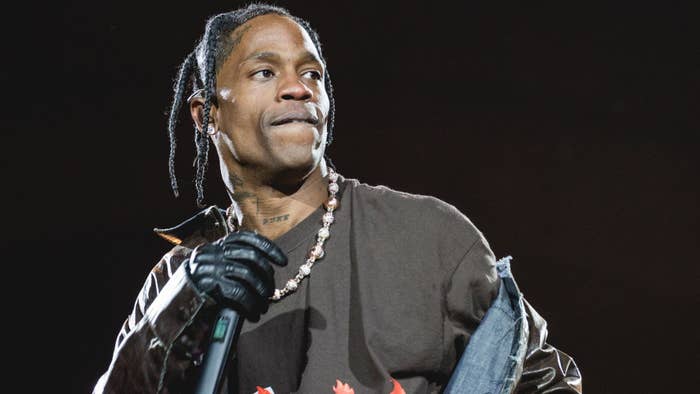 Travis Scott has issued a statement following the news of at least eight deaths and over 300 injuries at his Astroworld Festival in Houston. 
Travis took to Twitter to share that he was "absolutely devastated" by "what took place" on Friday night, before the remainder of the festival was officially called off. 
"My prayers go out to the families and all those impacted by what happened at Astroworld Festival," Scott wrote. "Houston PD has my total support as they continue to look into the tragic loss of life. I am committed to working together with the Houston community to heal and support the families in need. Thank you to Houston PD, Fire Department and NGR Park for their immediate response and support. Love all."
Video from the event shows medics performing CPR on multiple people in the crowd, as 17 people were transported to local hospitals and 11 of them were reported to be in cardiac arrest. 
TMZ reports that a person involved with the event told the publication that "someone in the crowd went crazy and began injecting people with some sort of drug, which caused panic and then a surge," and that one of those who died was a 10-year-old.
People began to rush toward the stage around 9:15 p.m. CT, according to Houston Fire Chief Sam Peña, and some passed out before the Houston Police Department declared a mass casualty incident.
"The crowd for whatever reason began to push and surge towards the front of the stage, which caused the people in the front to be compressed – they were unable to escape that situation," Peña said, adding that authorities are investigating "what caused, one, the issue of the crowd surge, and two, what prevented people from being able to escape that situation."