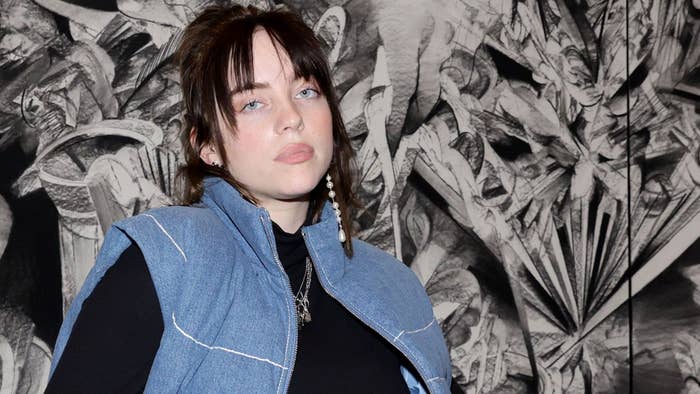 Billie Eilish takes safety seriously at her shows. 
The pop star stopped a Happier Than Ever Tour show on Saturday night at the State Farm Arena in Atlanta after she noticed that a fan in the front of the venue was having a hard time breathing. After asking the fan if they needed an inhaler, then asking her crew if they had one on hand, Eilish requested her fans give the girl some breathing room. 
"It's OK, we got one," Eilish said. "Give her some time. Don't crowd."
She later asked the fan if she wanted to be moved to help her breathing, and even double checked to make sure she was OK, before mouthing "I love you." You can see the video in full below. 
"I wait for people to be OK until I keep going," Eilish said, with some outlets interpreting it as her throwing shade at Travis Scott.
Eilish's swift action comes as Scott, Live Nation and others face the legal aftermath of the tragic Astroworld Fest, which led to the deaths of 10 concert-goers back in November of 2021. Hundreds of others were injured at the event. 
At the moment, nearly 400 lawsuits filed on behalf of 2,800 alleged victims have been unified under one case. In the "multidistrict litigation," plaintiffs are seeking billions in damages and alleging negligence in the fest's planning and management. 
Live Nation is also facing a $60 million wrongful death lawsuit filed on behalf of the 5-year-old son of Drakeo the Ruler, after the rapper was stabbed backstage at the Once Upon a Time festival in Los Angeles back in December. As the suit argues, Live Nation was "completely knowledgeable of the potential dangers posed to both their guests and the performers they hired based on numerous past incidents of violence and death at their hip hop events."