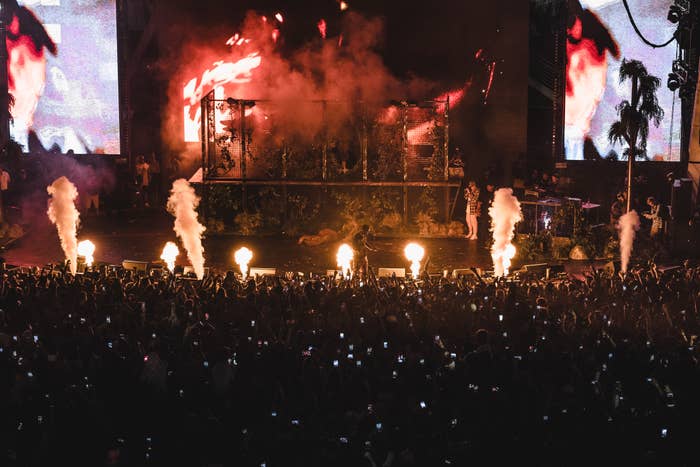 The third annual Rolling Loud Festival, held last weekend in Miami, was a three-day madhouse of rapping, weed smoking, tree climbing, crowd surfing, and moshing. People of all ages, shapes, and sizes took in the wonders of rap music. It embodied much of hip-hop in 2017, and felt like what every other rap-centric festival tries to be. It has the potential to be this generation's most important rap show.
Some of rap's premier events have fallen off in recent years, whether it be the venues they choose or the acts on the bill. Rolling Loud succeeded where they failed. Plus, Miami has better weather, better commuter possibilities, better beaches, better food, and better looking people.
I was on little-to-no sleep for most of the weekend, with a belly full of Henny and a brain full of loud. I watched college bros stan out, OG uncles with younger nephews running back and forth to stages between sets, couples getting close, women dressed for a 2 Live Crew video shoot, hipsters with hair buns, underage fans, black and brown kids watching white people closely in case they let an n-word slip while rapping along, and people chilling in trees. One kid sat in the branches, cross-legged, until the cops escorted him out.
The only negatives: wanting to cut your feet off from standing so goddamned much, and some of the headliners running into each others sets forcing you to choose which artist to watch. (Neither are unique problems for a music festival.) I went with Uzi over Post Malone because, duh, and made some of the hardest decisions of my life when I chose Travis Scott instead of Future, and Kendrick over Thugger. I just had to see Lamar perform cuts from Damn. I watched his fans sing his songs word for word, and it was as impressive as it was annoying, all in my ear rapping and shit, it felt like my pops telling my brother and me to shut up when Jodeci was on in the car. "There's a reason they get paid to sing," he would say.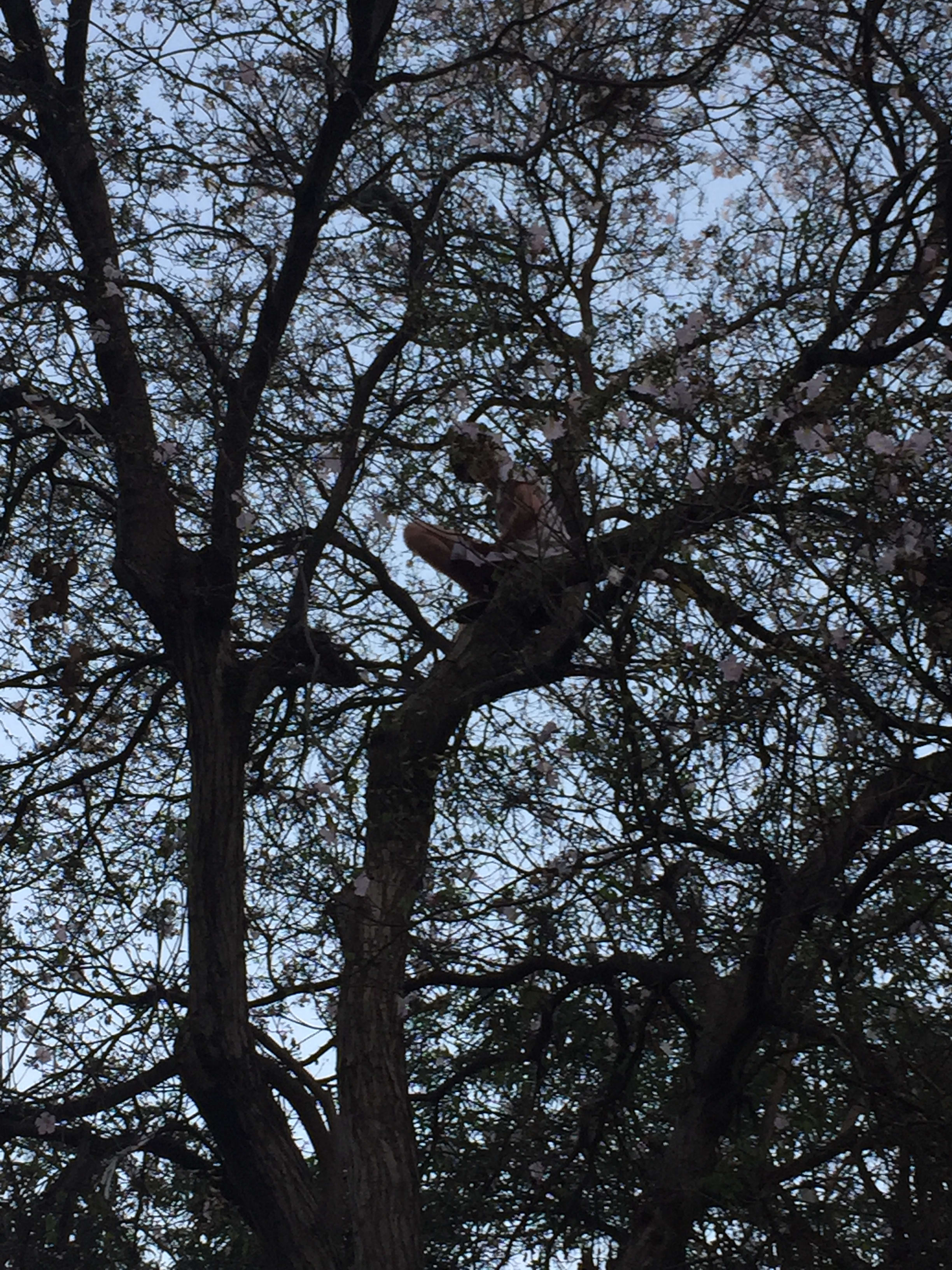 Travis Scott had the performance of the weekend. He brought a fan on stage to mob out, gave away another of his favorite rings, and brought Quavo Huncho out to perform "Portland" (they renamed it Miami for the performance) and "Pick Up the Phone." ASAP Rocky, Kendrick, Future, Playboi Carti, Run the Jewels, XXXTentacion (a trash can was being tossed around in the crowd during his performance; a possible metaphor), and Uzi had wild sets as well. The weekend was a good mix of "real" rap and what the old farts like to call "mumble" rap; basically, a celebration of the genre's evolution over the years. (Chief Keef should've headlined, to acknowledge his influence.)
Say what you want about rappers like Lil Uzi and Playboi Carti, those two know how to rock a crowd. "XO Tour Llif3" live is a spiritual experience—I swear Heaven's gates opened up and I heard the Seven Trumpets call me. "Magnolia" might've solidified its place as Song of the Summer with the way damn near every artist played it during their sets. And when Carti let it ring? Rolling Loud went ape shit.
Isn't that live reaction the essence of hip-hop? When did all rap have to have substance? Busy Bee and them were coked out, trying to fuck and have parties. Before you judge them by their sound, go to a live show and see the reaction they get for yourself. Listen to the kids, bro.
Rolling Loud, in just three years, is carving out a lane for itself. Hopefully, it learns from Rock the Bells and doesn't get too ambitious by trying to tour the country. Leave the festival in Miami and keep the lineup diverse—next year's lineup, for instance, could do a much better job of representing women in rap. Where's Kamaiyah? Or Young M.A? Or Cupcakke? Or Noname? Or DonMonique?
My only regret is not catching Uzi jumping from damn near 20 feet into a sea of people. All Rolling Loud needs now is a "Takeover" moment, or someone getting their chain snatched on stage while 50 performs. Hopefully, the festival lets these moments come organically. What it has is special.