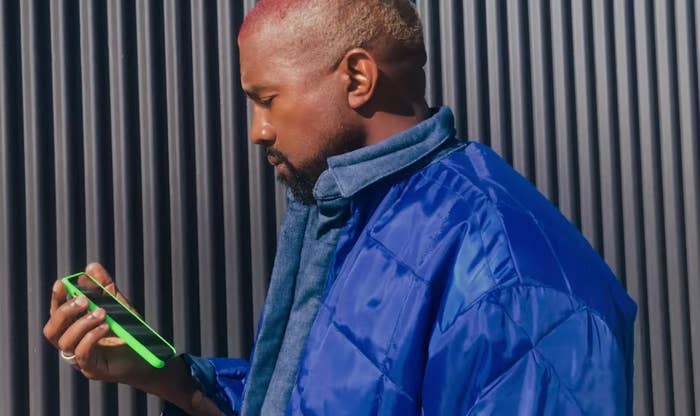 Shortly after Netflix announced Jeen-Yuhs, they released a clip of Rhymefest asking Kanye West, "Who are you to call yourself a genius?" In response, dozens of Instagram rap accounts posted a two-part slideshow. The first slide highlighted Rhymefest's question, and the second slide showed Kanye giving a hilarious glance at the camera, encapsulating the fierce self-belief that's been a core part of his personality.
The exchange originally went viral as a "Kanye moment," but in the full scene, Rhymefest provides the epigraph of the trilogy's conclusion by expressing that "genius is developed through experience and through hardship." Part three of Jeen-Yuhs is the first time that co-directors Coodie and Chike chronicle Kanye West out of his depth, as the timeline zooms from 2005 to Kanye running a 2020 presidential campaign that he clearly didn't have the experience or peace of mind for. 
In the first two parts of the documentary trilogy, we watched Kanye will himself to the top of the music industry through a steely ambition and musical genius. Then we're abruptly time portaled to his overzealous push to enter the political sphere—while going through a mental health crisis. This grappling between Kanye's ceaseless longings for more and his mental health trials define part three of Jeen-Yuhs. Coodie tries to put a neat, present-day bow on the documentary at various points of the 2010s, but his plan falters due to Kanye's continuous controversies.



'Jeen-Yuhs' is a cautionary tale about how fame, wealth, and power can corrupt someone. It asks us if fame is healthy for anyone involved.
"The old Kanye," a bright-eyed aspirant, is juxtaposed against a modern depiction of an easily agitated superstar, speaking heavily to the needlessness of modern celebrity. In part three, Kanye seems disenchanted with fame, but willing to use the limitless resources he's afforded by it. The cultural power he's gained through music and fashion fandom has seemingly ensconced him inside his own reverie, where anything is possible. And, of course, his battle with bi-polar disorder keeps everyone around him (and viewers) wondering his motivations at any given moment. 
Jeen-Yuhs' fly-on-the-wall format is light on external commentary (sans Coodie's narration), leaving the scenes to speak for themselves. They collectively reinforce Kanye's infamous edict: no one man should have all that power. We loved watching Kanye's relentless drive in the first two parts of Jeen-Yuhs, but it's difficult not to feel like the wringer of celebrity frayed his perspective in the latter portions of his career. This film trilogy is a cautionary tale about how fame, wealth, and power can corrupt someone. It asks us if fame is healthy for anyone involved.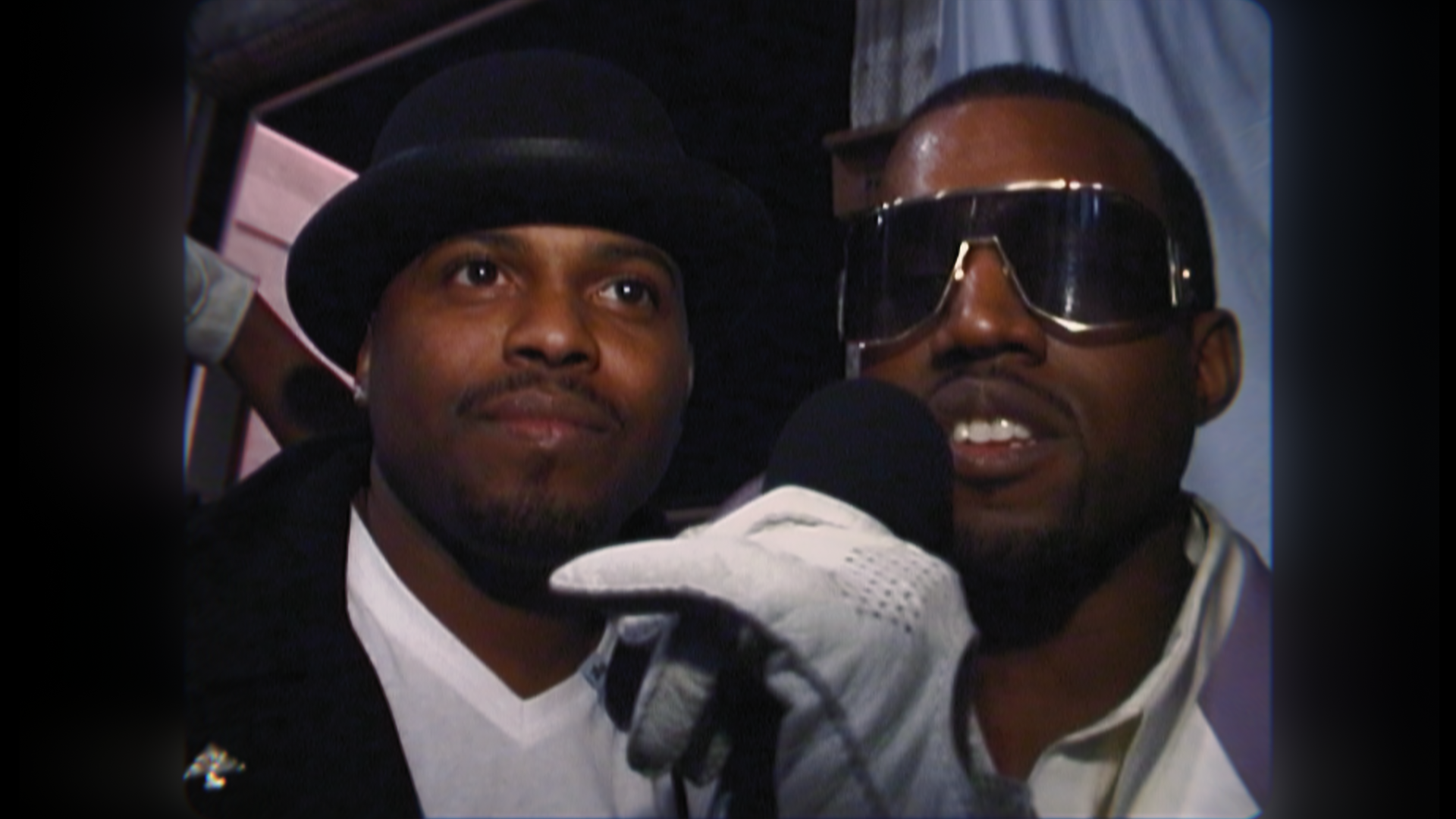 The third film starts with Coodie realizing he's on the "outside" of Kanye's inner circle after a 2006 Grammy after-party. Coodie says he sensed Kanye's uncomfortability with the camera during his occasional filming, and that reticence is confirmed during a 2008 studio session when Kanye asks him to cut the camera for the first time ever. With that cut to black, the "old Kanye" chapter of Jeen-Yuhs was over. Their next link-up happens six years later, as Coodie awaits Kanye's arrival at Common's 2014 AHH! Festival, while noting, "I knew Kanye, but I had never met Yeezy." 
Coodie's chronicle of his own life lends new perspective to Kanye's "Real Friends." While Kanye pondered, "When was the last time I wasn't in a hurry?" on the track, and angrily screamed, "Go home to what!?" to a crowd, Coodie had a child, started a family, and got to enjoy time with his father during his 70th birthday (which would be the last time he saw him alive). Coodie and Kanye's lives are juxtaposed in these scenes, even if unintentionally. During their time apart, Kanye may have been surging to the top of pop culture, becoming the almighty Yeezy, but "Real Friends" expressed a longing for simplicity and unconditional love that Coodie enjoyed during the duration of filming. 
It's fitting that the Kanye footage resumes in 2016 at a Madison Square Garden event for Yeezy Season 2 and The Life Of Pablo, which "Real Friends" is on. The footage exemplifies how far Kanye had come from being "ignored" at the Roc-A-Fella offices. He was now hosting a sold-out, star-studded event in "the world's greatest arena." 
The two didn't get to actually speak until June of 2017, though, months after Kanye's December 2016 mental breakdown. Coodie, Kanye, and Gre's reunion outside of a nightclub was one of part three's brightest moments, but the resulting footage that showed Coodie's decision to restart the documentary was a drastic departure from the first two episodes of Jeen-Yuhs. 
Coodie expressed concern about his friend's well-being throughout the first half of the film, and his qualms ended up being justified, as Kanye was candid during a Kids See Ghosts studio session about dealing with Percocet addiction and suicidal ideation, even while being on top of the entertainment world and starting a family. In the next scene, the two speak about where Kanye was mentally before his 2016 breakdown, with the star admitting, "I was confused, I didn't know where I was going, [I] hit a breaking point," but promising that he "came out of it thinking clearly."
That claim becomes a point of contention in the final parts of the film, however. Elsewhere in their car conversation, Kanye proclaims, "I'm not gonna be completely happy and completely satisfied until the world is completely satisfied… because that's the position that I've been put in." Then he describes a utopia of a world with "no purposeful errors, no killing, no ill-will." It represents the endgame goal of someone whose determination and self-admitted overconfidence has always spurred success. Satisfying the whole world is a noble goal—but also an impossible one. He had somehow conflated his wealth and influence on pop culture as a sign that he could sway how people live as a whole, which is a statement on how much celebrity idolatry can mislead someone.



Genius is a gift. But Coodie and Chike demonstrate that in our current construct, genius is also a commodity which then becomes a burden.
The comment summates the internal discord of a man suffering from success. By the late 2010s, Kanye's creativity helped him redefine the music world and make strides in the fashion world—and now, he surmises, the next practical step is re-creating the world itself. He had never accepted "no" before, and definitely wasn't going to start at the height of his power, especially as he fought the stigma of being "written off" because of his mental illness, which he discusses in the film. 
The frustration Kanye feels on that hopeless mission to rewire the world, exacerbated by his mental health struggles, plunges the final chapter of Jeen-Yuhs into dark waters. In 2020, Coodie rejoins Kanye in the Dominican Republic. We see him on the phone, telling an assistant to go "full steam ahead" with running for President as if his candidacy was a mere errand instead of the all-consuming exploit it is for serious candidates. That round of filming began a little over a week after Kanye's controversial interview with Forbes, where he called vaccines "the mark of the beast" and shared odd presidential plans that indicated he may have been in the throes of a manic episode. 

Those worries make it to the screen in two scenes where Kanye goes off on veering tangents. In DR, he hijacks a conversation with his real estate partners to talk about being "locked up" and sent to a psychiatric facility because his "brain is too big for his skull." And during a Wyoming studio session (days after his tearful Charleston campaign speech), he shifts an explanation about song lyrics into defending his abortion stance and admonishing the media. Both times, Coodie cut off his camera. An exploitative documentarian would have kept the film rolling, but Kanye's old friend was as much protector as filmmaker during their 2010s moments. That in-and-out nature of filming hurts its authoritativeness, as we repeatedly see Kanye after a controversial moment, but not during.