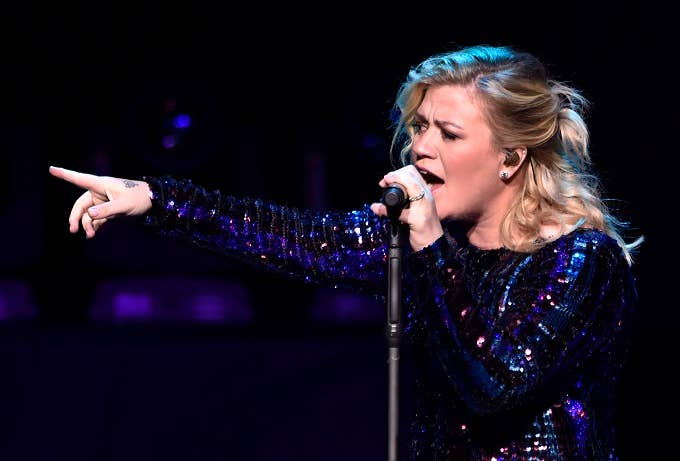 Kelly Clarkson has a solution to Taylor Swift's masters debacle. The "Since U Been Gone" singer said Swift should re-record her entire back catalog to get around the fact that Scooter Braun now owns all of her work through Reputation. 
Clarkson floated the idea on Twitter, saying that she thinks fans would make the shift to her new recordings if prompted.
"Just a thought, U should go in & re-record all the songs that U don't own the masters on exactly how U did them but put brand new art & some kind of incentive so fans will no longer buy the old versions," she wrote. "I'd buy all of the new versions just to prove a point."
Clarkson's advice came amid the ongoing fallout from the sale of Swift's former label Big Machine Records. Swift claims that she was never given a chance to buy her own masters and that she learned about the deal with Braun at the same time as the rest of the world.
"Never in my worst nightmares did I imagine the buyer would be Scooter. Any time Scott Borchetta has heard the words 'Scooter Braun' escape my lips, it was when I was either crying or trying not to. He knew what he was doing; they both did," she wrote of the deal on Tumblr. "Controlling a woman who didn't want to be associated with them. In perpetuity. That means forever."

Braun's wife and Big Machine's former owner have disputed Swift's version of events, though Swift's lawyer backs her account.