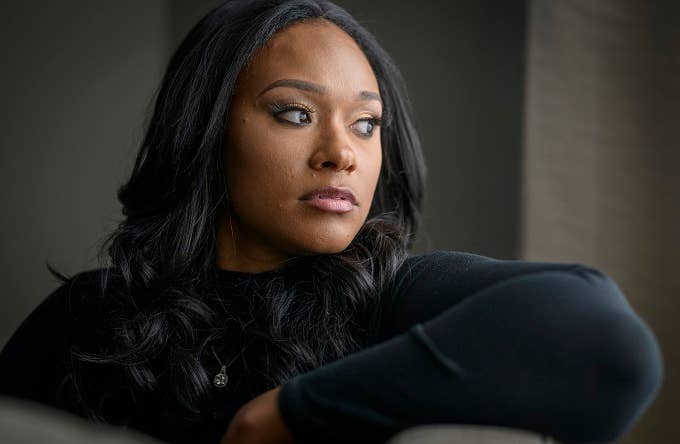 Jada Pinkett Smith broke down alongside R. Kelly accuser Lisa Van Allen in a new episode of her Facebook series Red Table Talk. In the emotional episode of the familial series, Jada teared up while talking with Van Allen about her story and the reaction to Lifetime's docuseries documenting Kelly's many alleged misdeeds.
Van Allen walked Willow, Jada and Adrienne Banfield-Norris through the ways that Kelly manipulated her from a young age.
"He's a master manipulator," she explained. "He says what he needs to say to get what he needs done."
She recounted how she was treated when she came forward with her allegations in a pre-MeToo environment. 
"They threatened my life...but you can't let that stuff stop you," she said. 
In addition to Lisa sharing her story, Willow talked about the shock of coming to terms with Kelly's predatory behavior after growing up in a world where the singer was nearly universally loved. 
"What made me start crying was — I had listened to Aaliyah and had known about R. Kelly and listened to his music when I was super young," she explained. "I had an inkling that he was slightly sus. It just hit me so hard when I was watching [Surviving R. Kelly]...Seeing him in the back of that Age Ain't Nothing But A Number album cover. Something from my childhood was just debased. Why is he in the back just lurking? That's weird."