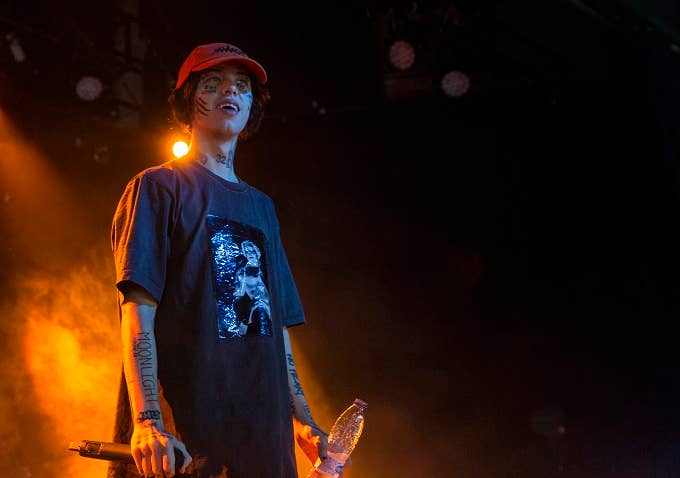 UPDATED 6/11/19 9:30 a.m. ET: Per a new one from TMZ, the Robbery-Homicide Division at LAPD are now leading the investigation. According to the site's cop sources, the investigation could lead to a felony, with an officer initialing filing a report for assault with a deadly weapon. Now, investigators are pulling surveillance footage from nearby buildings and asking for Xan—who has claimed he pulled the weapon in self-defense—to give his version of events. 
See original story published on 6/8/19 below.
Lil Xan pulled a gun on a man who approached him on Friday night in a 7-Eleven parking lot over his comments on 2Pac. After the man chastised Xan for calling Tupac "boring" and called him a "little bitch," the rapper pulled out a handgun and waved it at him while threatening him.
"What the fuck you want, bruh?" Xan yelled, dropping the n-word as he retreated to his car.
Xan continued to point the gun from the passenger seat of his car, yelling at the man while he instructed Xan to wave the gun around more for the camera and continued to taunt him. 
Xan posted a response to the incident on his Instagram Story. He claimed that the media would distort what happened to make him look bad and said that he only pulled the gun in self-defense. 
"I was about to be attacked and resorted to having to use self-defense," he wrote. "Fuck all you old head ass bitches still talking bout that 2Pac shit. Live your own life and stop picking on a kid."
TMZreports that the LAPD is investigating the incident.