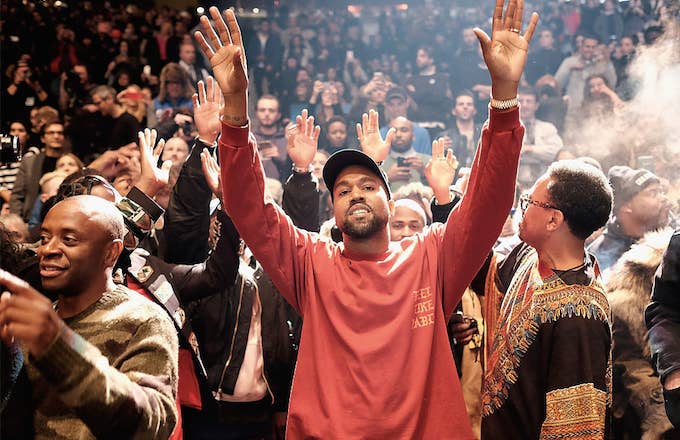 Kanye West debuted a new song at his second weekly Sunday Service. The track, called "We'll Find A Way," fits in with the inspirational and uplifting vibe of the Yeezy Goes Gospel sessions. The new song focuses on themes of coming together to create a better world. 
In addition to the optimistic outlook of the lyrics, the song seems to be a move away from the slapdash trolling of songs like "Lift Yourself." If you're a fan of the perfectionist Kanye, hearing this complex and layered gospel song has to be a good sign. It definitely sounds like Kanye has actually been working on Yandhi during amid all the delays and blown deadlines.
In addition to the new track, Kanye and the choir pulled some songs out of his back catalog. They performed "Violent Crimes," "Lift Yourself," "I Wonder," and "Ghost Town." As the latter ended, Kanye delivered an impromptu message about his own perseverance. 
"Don't it feel good to know you can never be canceled?" he said. "They say, 'You can't do this. You can't do that, you'll lose your career,' but I'm still here."
The prior Sunday Services and the rehearsals were great for celeb-spotting and this rendition is no different. David Letterman was in attendance to hear the churchified take on Kanye, stopping by after he reportedly recorded an interview with Kanye West for his talk show, My Next Guest Needs No Introduction. 
Click here to hear the new song and here to watch the whole service.