 I'm sorry, but I can't bring myself to hate this song. "Go Flex" broke my spell of Post Malone dismissal, and I don't know if going back is an option. Until now, Post's career has been anchored by his two wildly successful songs, "White Iverson" and "Too Young," which are essentially the same. He sings in an echoing ballad voice over sleepy, dreamlike FKi beats. The stunt-rap content of his lyrics always made the dramatism of his voice seem funny, if not gimmicky. Like he was almost in tears with hollow longing, but he was talking about swagging upon you. 
"Go Flex" brings that same content to a new sonic palette, a campfire-like acoustic guitar. It's a series of simple, on-beat chords reminiscent of that kid at your high school who always brought out his guitar when nobody asked him. But fused cleverly with FKi's drums, it becomes this irresistible, stadium-worthy anthem. You can already see Post cutting out the music to hear thousands of fans scream back the words, "Gold on my teeth and on my neck."
People clowned Post when a video surfaced of him playing a cover to Bob Dylan's "Don't Think Twice, It's Alright," but really it just showed that he had a musical background, the fingerpicking on that song requires legitimate technical skill. There's nothing shameful about growing up on folk. Finally, it seems, Post has prepared the world to accept his marriage of folk with 2016 drums. And again, theatrical vocals make for a sort of comical composition—like, his desire to flex matches the emotional response of a loved one dying.
Post, of course, is not the first to experiment with this kind of sound. Bubba Sparxxx did a prototypical version with "Deliverance" in 2003. In that case, it fused the folk guitar with Timbaland's characteristic, energetic drums, but the sound of it matched the introspective content; he was a weary traveler, not a flexer. David Banner's "Cadillac on 22's," also from 2003, combined a fingerpicked guitar with his own Southern-informed drums. In that case, though, he was using the idea of flexing in contrast, bemoaning the state of his home, Mississippi, and venting about his rocky relationship with God.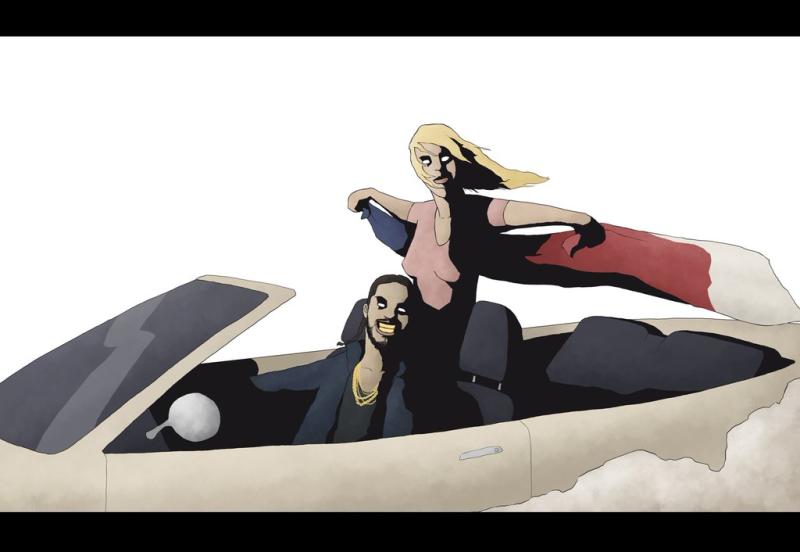 Meanwhile, Post Malone told Fader "Go Flex" is "really just about stuntin', showing you got the sauce." In my case, it worked. I'm now a convert, and no other song succeeds in making me feel closer to the sensation of flexing than this. Perhaps this is an underrated musical quality. It doesn't always have to be that deep.