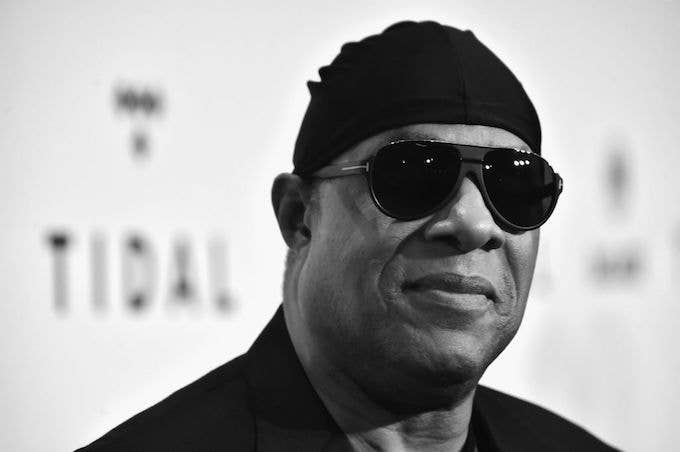 Stevie Wonder is joining the chorus of celebrities criticizing Kanye West's "slavery was a choice" comments that went viral that week. "Honestly, you know your history, you know that's not true," he said when asked by TMZ about Ye's statement. "If you know the truth, you don't listen to foolishness."
When asked if he would attend Donald Trump's proposed race summit, Wonder unsurprisingly answers no, because he definitely has no time for that kind of foolishness.
Snoop Dogg, Eve, David Banner, Michael Blackson, Dom Lemon, 50 Cent, French Montana, Meek Mill, Will.i.am, and more have come forward to criticize Kanye's comments in one form or another.
"When you hear about slavery for 400 years—for 400 years? That sounds like a choice," Kanye said during his encounter with TMZ. "Like, you were there for 400 years and it's all of y'all? It's like we're mentally imprisoned. I like the word 'imprisoned' because slavery goes too directly to the idea of blacks. So prison is something that unites us as one race. Blacks and whites being one race. That we're the human race."
Since the original TMZ Live broadcast, Kanye went on Twitter to try and clarify what he meant.  "Of course I know that slaves did not get shackled and put on a boat by free will," he tweeted. "My point is for us to have stayed in that position even though the numbers were on our side means we were mentally enslaved." 
Meanwhile G.O.O.D. Music affiliate Mailk Yusef came to his defense, saying Kanye's comment was just an "oversimplification" of a bigger truth. "I know Kanye's heart. He don't think people just laid up and took it," Yusef told TMZ. "But he's saying these things...you could have laid up and fought a little bit better."