Chance the Rapper to Headline the 2020 NBA All-Star Game Halftime Show
Common and Chance's brother, Taylor Bennett, will also perform during All-Star Weekend.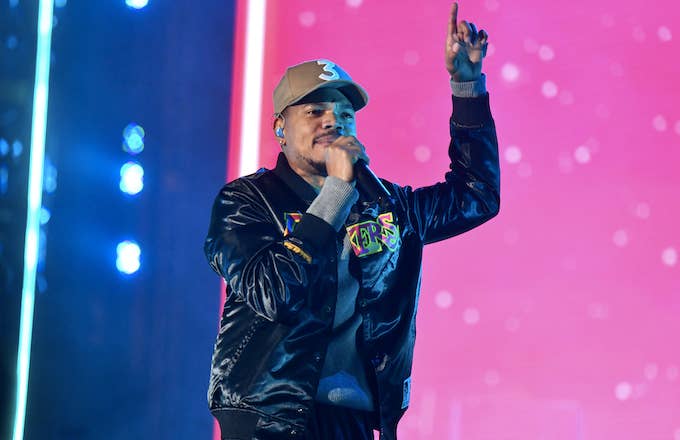 Getty
Image via Getty/Scott Dudelson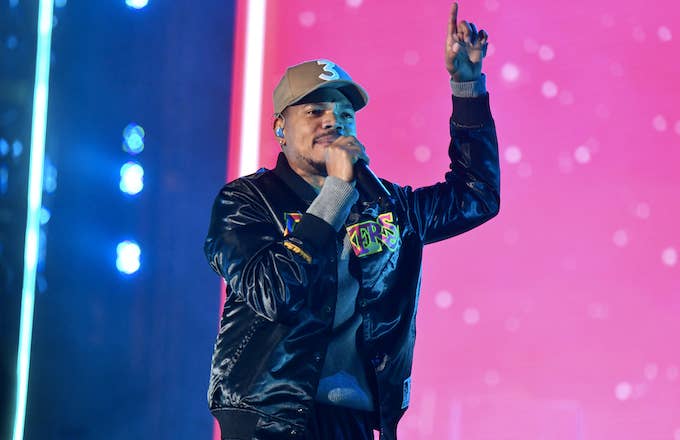 Chance the Rapper has been tapped to headline the music performances at the 2020 NBA All-Star Game.
The artist announced the gig on Thursday evening during the third annual Night at the Museum event, hosted by his nonprofit organization Social Works. The NBA confirmed his involvement Thursday night, as well as additional All-Star Weekend performances by Common and Chance's little brother, Taylor Bennett. 
Chano will take the stage during the All-Star game halftime show Feb. 16 at the United Center in Chicago. According to the NBA, Chance will be joined by a special guest, and deliver a medley of some of his biggest hits, including cuts from his 2019 debut studio album, The Big Day.
Common will take the stage before tip-off, and deliver "a moving narrative about what basketball means to the city." On Feb. 14, Bennett will appear at United Center, where he will perform at halftime of NBA Rising Stars. It's a fitting lineup, as all three artists are proud Chicago-natives.
The 69th annual NBA All-Star Game will air live at 8 p.m. ET on TNT.
Earlier this month, Chance announced he was canceling his debut album's supporting tour, which was delayed back in September. The rapper apologized to fans, but said the rescheduling and rerouting became too difficult that he decided to shelve the Big Tour and dedicate more time to his family and new music.
"I'm deeply sorry to anyone with a ticket who has supported me this past decade by coming to a show and rocking out with me and I feel even worse for anyone who was planning on making this their first Chance concert," he wrote on Instagram. "Thank you all for an amazing year, and a huge thanks to my team and family for being so strong through this whole year. I promise to come back much stronger and better in 2020 and hope to see some of you guys there. I truly love you and God bless."