Rihanna Shares Video With Chris Brown Track Playing in Background and Fans Aren't Happy
Fans are calling on RiRi to delete the clip.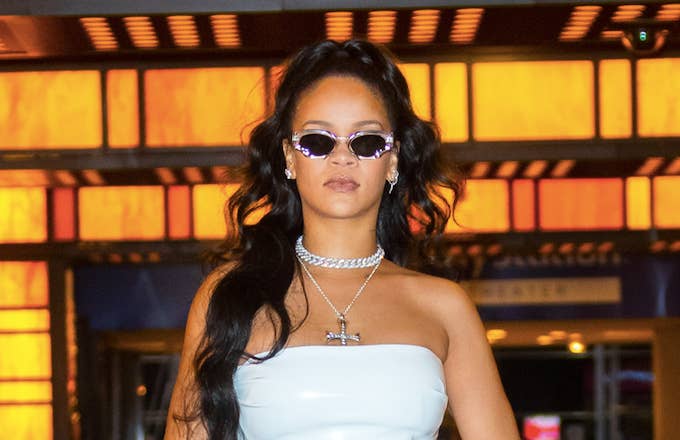 Getty
Image via Getty/Jackson Lee/GC Images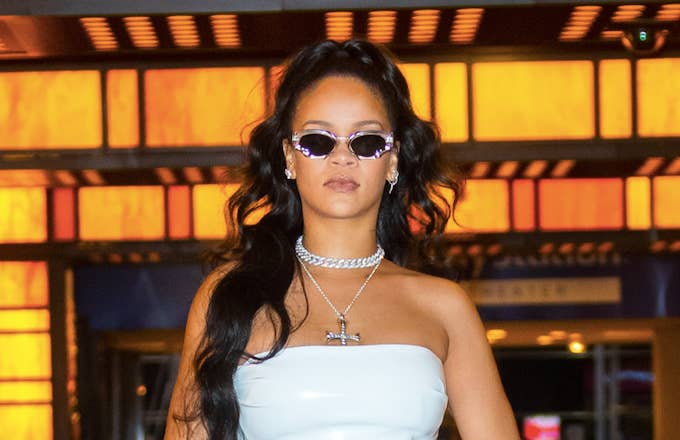 Rihanna caused a stir Saturday night, when she shared a promotional video for her Fenty Beauty line.
The clip shows a collection of lip glosses arranged at the edge of a pool, and ends with RiRi grabbing one of the products and bringing it closer to the camera. She captioned the post: "Gang Gang. just me and my #GlossyPosse!"
Now, you may be wondering what the drama is all about—especially if you watched the video on mute or are unfamiliar with Chris Brown's recent music. If you play the clip below, you'll notice that Brown's "Come Together" track featuring H.E.R. is playing in the background, which of course, sparked mixed reactions from the Navy.
Rihanna also posted the video to her Instagram account, which received a heart emoji from Brown: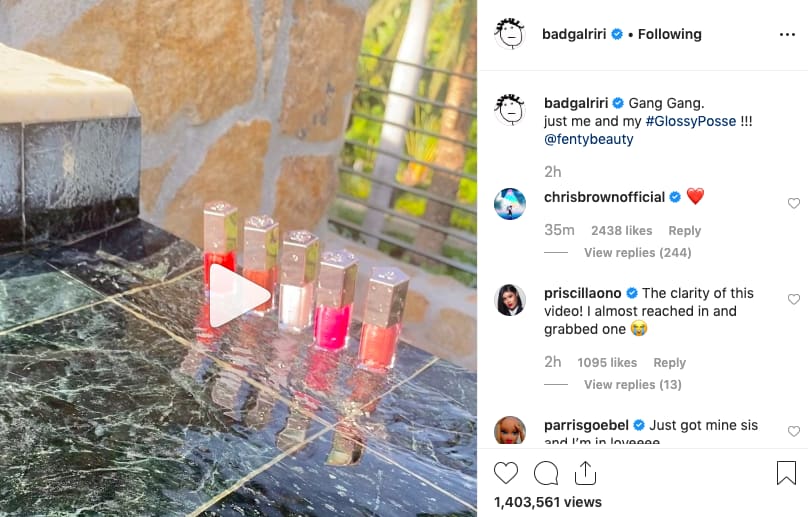 The artists' relationship has been tumultuous, to say the least. It was over 10 years ago when Brown was arrested for domestic assault of his then-girlfriend Rihanna. The incident has understandably left a huge stain on Brown's career, resulting in years-long boycotts of his work. So it should come as no surprise that many Rihanna fans expressed disappointment in her latest video, with some even calling for her to delete the clip.
You can check out some of the reactions below.