Cardi B Has a Message for Plastic Surgery Shamers
Surgery or not, stop making hateful comments about others' bodies. There's more to life.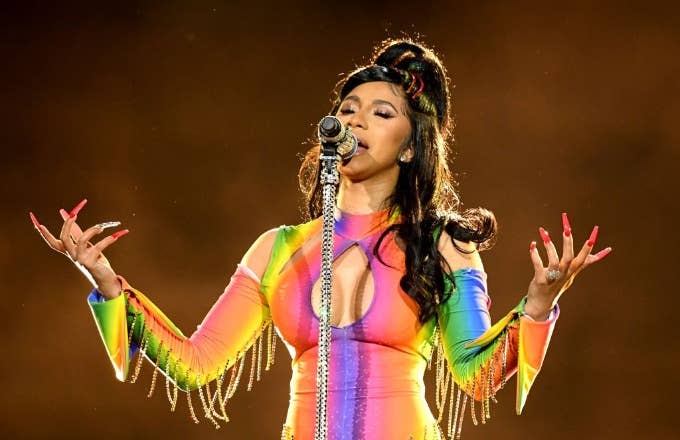 Getty
Image via Getty/Kevin Mazur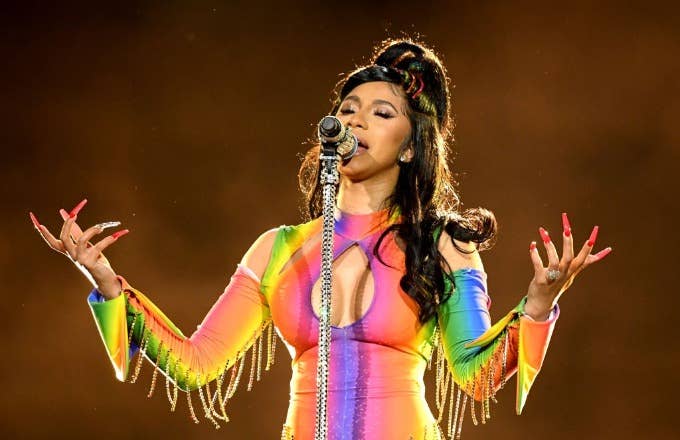 Plastic surgery detractors, particularly those who actively talk public shit about the practice despite the fact that it literally doesn't affect anyone other than the person undergoing said surgery, received some sound advice from Cardi B over the weekend.
"Women talk about uplifting each other, but are we really uplifting each other?" Cardi asked her followers via a since-removed clip initially uploaded to her Instagram account, as spotted by BillboardSunday evening.
Elsewhere in the clip, a ripped excerpt of which is embedded below, Cardi pointed out what she considers to be hypocrisy among those who are staunchly anti-surgery and/or those who are leaving negative comments on related posts for some other reason.
"I don't like talking shit about a bitch's body because I remember the struggle, baby," Cardi, who's currently garnering strong reviews for her film debut in Lorene Scafaria's Hustlers, said. "I remember when I didn't have no motherfuckin' titties and I remember when I had a fun-sized ass. I only come at people about they body when they talking shit about me, but let me tell you motherfuckers something."
Cardi then stressed the importance of self-confidence, wondering to her followers whether these detractors are wanting to emulate those they target or if they're just generally hating. Among those hateful comments, she noted, are those in which someone's body is described by "natural bitches" as being "fake."
"If you confident in yourself, you don't gotta be under the next bitch's comments talking about her body . . . Y'all talking shit under these bitches' bodies because y'all want it or what? 'Cause it sounds like you hatin'," she said.
In addition to the critics' shout-outs for the Friday-opening Hustlers, Cardi is mere days removed from the release of her Fat Joe and Anuel AA collab "YES," produced by Cool & Dre. She's also among the artists who teased their involvement with Netflix's upcoming reality competition series Rhythm & Flow with a new trailer at the top of the month.
The series, also featuring Chance the Rapper and T.I., launches next month.