Tay-K Pleads Guilty to 2 Counts of Aggravated Robbery
During testimony Tuesday, a Tay-K defense attorney said his client agreed to participate in a robbery, but did not anticipate a murder.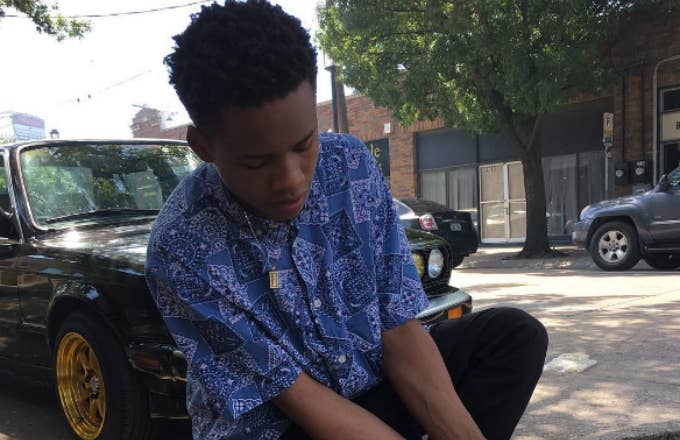 Instagram
Image via Instagram/@tayk47shawty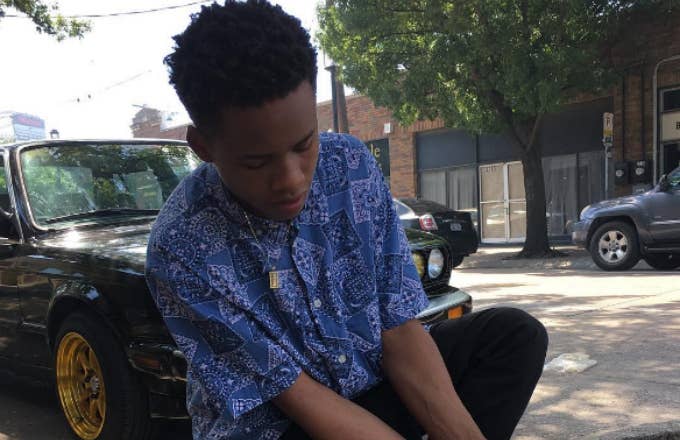 Tay-K has pleaded guilty to two counts of aggravated robbery.
Per a report on Tuesday's court proceedings from the Fort Worth Star-Telegram, Tay-K has pleaded not guilty to a separate aggravated robbery charge and a capital murder count. During testimony Tuesday, Tay-K defense attorney Jeff Kearney said his client "agreed to participate in a robbery," though he argued that there is no evidence that would show he should have known that Ethan Walker would have been killed during the incident. 
Prosecutors, meanwhile, argue that their investigation (including comments from those who allegedly hatched the initial robbery plan) has shown that Tay-K was "enthusiastic" about the idea and was at least aware that a gun would be inside the home. Additionally, prosecutors say that two guns and a set of brass knuckles were brought to the property by the group.
Walker was shot during the robbery, later dying, with Latharian Merritt convicted in 2018 of capital murder in connection with the death. He went to trial and was ultimately given a life sentence. Other defendants Sean Robinson and Jalen Bell, meanwhile, were previously reported as having taken plea deals.
The trial for Tay-K, who's being held at the Tarrant County Lon Evans Correction Center in Fort Worth, is still in progress. The proceedings are estimated to run about one week, though the 19-year-old "The Race" hitmaker is also facing additional legal issues.
Tay-K currently faces the possibility of a parole-free life sentence. He's not, however, eligible for the death penalty due to the fact that he was a minor at the time of the alleged crime.