The journey for Tyler, the Creator's fifth studio album, IGOR, was quick and unconventional.
The 12-track project hit streaming services on Thursday night, just 10 days after it was announced on social media. Though Tyler had shared the album's title, release date, and cover arts, the details surrounding the project remained pretty scant up until its drop. We didn't even receive a lead single.
So, why did IGOR have such a short rollout? Tyler provided an explanation in a recent interview on Zane Lowes' Beats 1 radio show.
"I hate people who hype shit for months in," he said. "I think now people feel obligated to always let everyone know what the fuck they're doing, and I hate that. People don't even have privacy. Everyone got to always like, 'Oh, this what I'm working on, this is who's on the album, this is the track list, this is coming out in eight months.' Just shut the fuck up and put it out when it's ready. People talk too much."
Tyler also spoke about his evolution as an artist and how IGOR differed from previous albums.
"A lot of people were like, 'Oh, the early stuff sounds so different from the new stuff,' but I think it's just balance," he explained. "If it was like a breakfast platter with bacon and pancakes and eggs, and at first the plate I was giving people had a lot of eggs, but now this time it doesn't have much, and it's more pancakes and bacon or whatever. I think it's a through line through stuff from Bastard up until Igor."
He continued: "[IGOR is] all focused and cohesive, because it's coming from one mind, and it's a time in the way I'm approaching stuff. Now some may say number nine don't sound like five, but that's because they look surface-level at what's the through line and thread and aren't looking at it from a different angle. But it was all pretty much easy to really just move forward everything."
In support of IGOR, Tyler will perform the entire album for the first time at a live show Wednesday in Los Angeles. The event will be livestreamed on Apple Music.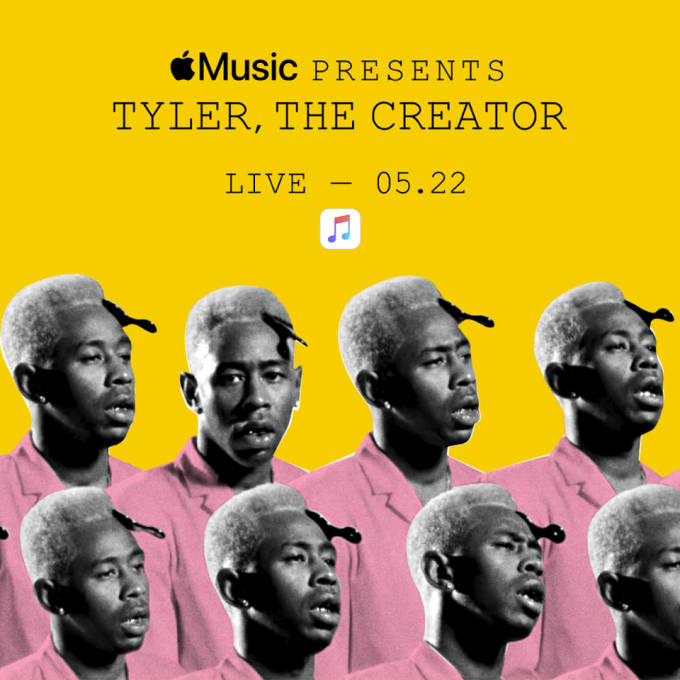 "We rented a warehouse, we set some shit up," he said about the upcoming performance. "I'm a perform for 43 god damn minutes, do some songs, they going to film this shit, but the fans going to like it because they going to be there, and we going to call it a god damn day."