Nate Fox and Nico Segal want to be heard. After nearly a decade working in the industry, the two musicians are centering their own voices with their new group Intellexual. Fox and Segal have turned their collaborative demos into a self-titled debut, out today, and they sing lead vocals, a first for the musicians more accustomed to instrumental contributions.
Producer Fox is from Scottsdale, PA originally, and trumpeter/instrumentalist Nico Segal grew up in Chicago's Rogers Park neighborhood. After contributing separately to Acid Rap, the duo first linked up as members of Chance the Rapper's first touring band—a group that mutated into The Social Experiment. Segal, under his former stage name Donnie Trumpet, headlined the group's only full-length project, Surf, and he discovered a special camaraderie with Fox while working on "Pass The Vibes," the album's closing track. Since Surf's release in 2015, Fox and Segal have contributed to records by artists ranging from J. Cole to Neil Young, refining the tracks for Intellexual along the way.
The album features a wide array of collaborators. Esperanza Spalding lends her distinctive bass to "Boca," while Raury joins a chorus on "Coincidence". But the majority come from the same fertile Chicago scenes that pushed Fox and Segal to prominence, the city they explicitly name on opening track "Popstar": Vic Mensa, Jean Deaux, and Knox Fortune on vocals, Macie Stewart's strings, DJ Spinn's drums.
The songs are pop collages, each instrument a shred of color that contributes to the final, pleasing image. "Friction" pairs streaks of Segal's trumpet with a new jack swing groove that feels like a busy commute. When the beat drops to half time, it's soothing, like feeling the A/C on your skin as the train doors close. "Overthinking" combats the lyrics' frustrations with a country melody simple enough for a lullaby.
Fox and Segal sought to explore relationships from different angles than the one-sided romance typical of most pop. "Roxstar" details the difficulties of self-improvement while surrounded by success and material excess. "Call You" is about utter infatuation, and wanting to call someone everyday when you don't know what to call your relationship or even their name. "Like I Feel" zeroes in on a moment of total synchronicity with another person through its Zen-like lyric: "When you feel like I feel, you feel good."
Like Surf before it, Intellexual expands with each listen; its 35 minute runtime is ideal for looping back to back. Lyrics take on additional meaning, and new layers of instrumentation reveal themselves like radio signals breaking through static. It's complex enough for your best headphones, and direct enough to soundtrack passing cars this summer. We spoke with Fox and Segal about their recording process, their songwriter inspirations, and the wisdom of Quincy Jones.
You guys met while touring with Chance after Acid Rap. What were your first impressions of each other?
Fox: I didn't really know what to think, because I had never really met Nico the first time that we met. I had kinda met Chance and I kinda knew Peter [Cottontale], but I had never met Nico or Greg [Landfair Jr.]. The first time we met, we were getting on a bus to go play a show together. In all fairness, I was a little intimidated, because I knew who they were and I knew what they had done.
Segal: I remember seeing Nate making a beat in the green room before our first show together, I was definitely like, "Oh, this guy is making something spicy over there." Then when we played our first show together, Nate was up there jumping around having an amazing time. That type of energy is infectious. It was awesome on tour getting to go crazy every night, to have that turned up energy.
Fox: The coolest thing was when we got put on the same risers together. At one point Chance had every band member on different risers. He had Peter set up on one, and then Greg was in the middle, and then me and Nico were on his left or right side. That was when it was the most fun, because we were basically just performing for each other, for a while. That was a bonding experience.
"Surf was a circus. There was a lot of things going on. Whereas, this was much more of a gallery type vibe where all the art is curated." - Nate Fox
Fast forward a couple of years, you guys were working on Surf. What was it about the "Pass the Vibes" sessions specifically that started this new project?
Segal: "Pass the Vibes" was a song that we made towards the very end of the process of making Surf. It was like a look into the future; it was a song that we both knew was a sound worth exploring. I just think it was very different from other songs. We were both singing lead and writing the words. It just sparked a feeling of, "Oh, what would happen if we did that more." And that type of feeling is the reason why it's the very last song on Surf. We literally are about pass these Intellexual vibes a couple of years later.
Fox: What stood out for me in making our song was that every song that we had worked on for Surf was a process to the most extreme. This song happened so fluidly and it was the best feeling of both of us being on the same page very quickly. Everything was a yes.
When you decided to start working on the Intellexual project, what was your process like for putting the demos together?
Segal: There were some early demos that ended up being the final on Surf, but there were some actual first performances on Intellexual. There was a lot of direction in the making of Intellexual. The finish line of this album was much more clear to us throughout the whole process.
Fox: Surf was a circus. There was a lot of things going on. Whereas, this was much more of a gallery type vibe where all the art is curated, specific colors. It's very intentional in that way.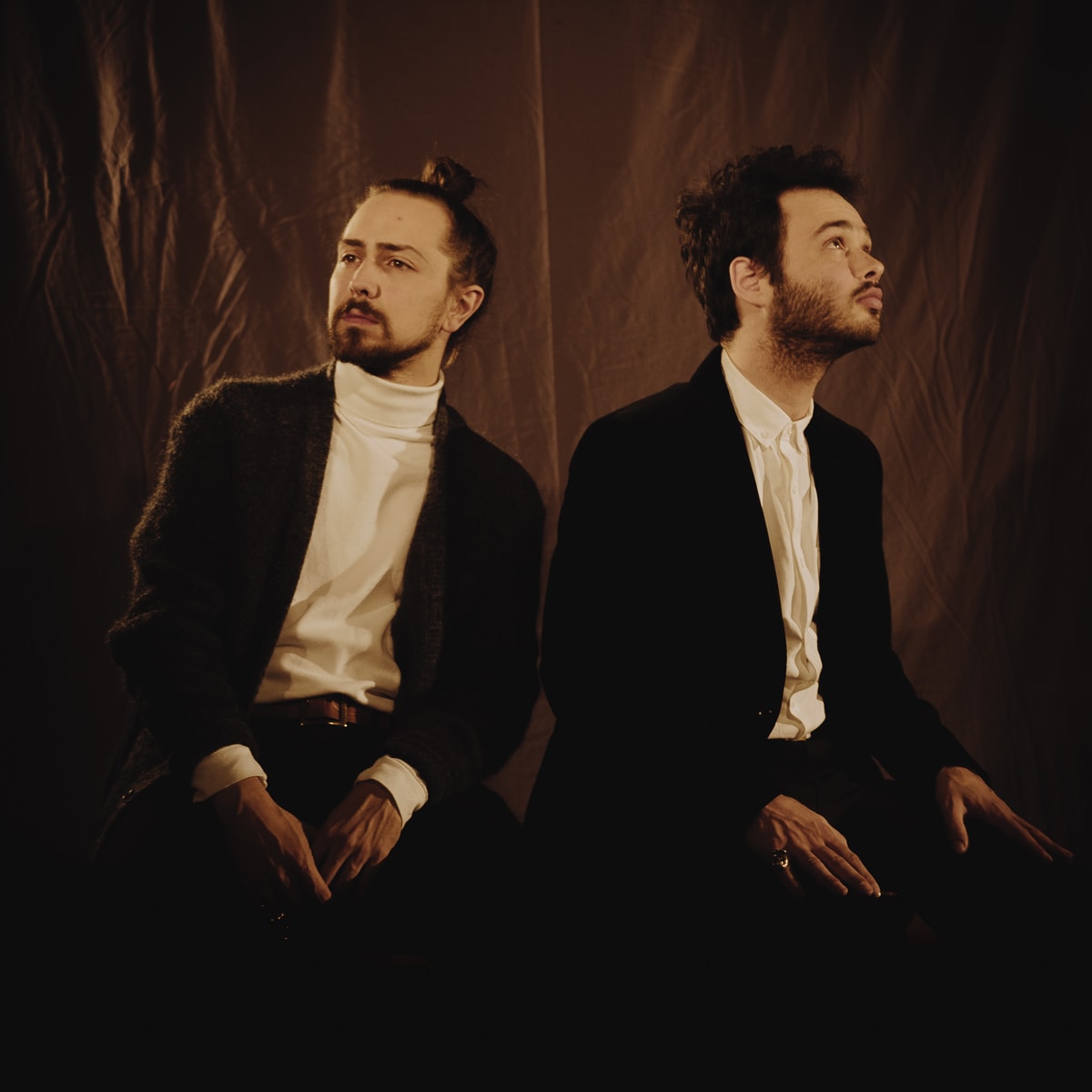 I'm intrigued by that comparison because, obviously, Intellexual is still a very collaborative record. When you first started on a song for Intellexual, were the two of you sitting in a room together physically? At what point do you open up to collaborators while working on this?
Segal: Every process of making a song is unique. Sometimes it's, "I have an idea, Nate. let's try and flesh this out. All I have is a couple of lines or all I have is some chords. I want you to make some drums to it." A lot of the time it's us in a room just experimenting and coming up with interesting things, and then sometimes other people are in the room with us and we're doing the same process with them. The same thing is applicable though, like, "Hey, I have these chords, and I want you to figure out a guitar part for it or something." Or, "I want you to write a rap for it." You know? It's a pretty fluid process.
Once you have the beginnings of a track, how do you decide what collaborators are going to fit on a track?
Fox: A lot of times as you're making it, you will say, "Wouldn't it be crazy if we got so and so?" Or we'll say, "Yo, we need to send this to this person to do this thing, or need to have them in the studio to do specifically this song." That's how a lot of the features came into play. But other times, there was situations where, because we have a studio in L.A., we have tons of friends that make music. They just come hang out, and somehow, some way, a song comes from that.
"A lot of the making of Surf was similar: we were in L.A. and a lot of the stuff was about either being in Chicago or about Chicago." - Nico Segal
Why did you decide to start your studio out there in L.A., when so much of this album is clearly Chicago collaborators, and lyrics about Chicago?
Segal: It's funny. I think part of it has to do with "the grass is always greener." A lot of the making of Surf was similar: we were in L.A. and a lot of the stuff was about either being in Chicago or about Chicago. I think Chicago is always going to come through in our music, though. The collaborators are friends, and we grew up with a lot of them.
How long did it take for the album to come together in total? Have you guys been working on it since you finished working on Surf?
Segal: We're always on with all of our projects, because I was definitely still making Juju Exchange stuff. We were making an album with our friend Grace Weber, and making Coloring Book, so there was a lot that happened in the time of trying to make Intellexual.
In the songwriting, there's a lot of different subjects that come up. There's love, there's childhood, and there's some violence. Did you have a single theme that you were trying to explore on this record?
Segal: Part of establishing Intellexual was trying to look at relationships in not such a shallow and kind of predictable way that a lot of music today feels like and sounds like. A different dialogue is about what it is to love somebody, and what it is to show respect to people in their mind versus just loving their body. I think a lot of the songs that talk about friendship talk about it in really different ways, too.
Fox: I don't have a lot of experience as far as lyrics. I know what sounds good, and what doesn't sound good. Melodies and singing, I understand. As far as words, it was a new process for me. I was really able to learn constantly from, not just Nico, but everybody involved—and how they wrote, and what they wrote about, and the ways that they looked at things.
I even tried to use some of those observations, because it's not always a love relationship between person A and person B. It could be just a friendship relationship; it could just be an acquaintance relationship; there's still something very special and intelligent about all of those relationships on a lot of different levels. I wanted to hone in on the commonalities between them. Is the love that I have for this girlfriend equal for my friend? What kind of love does that equal for my brother? What does that equal for my cat?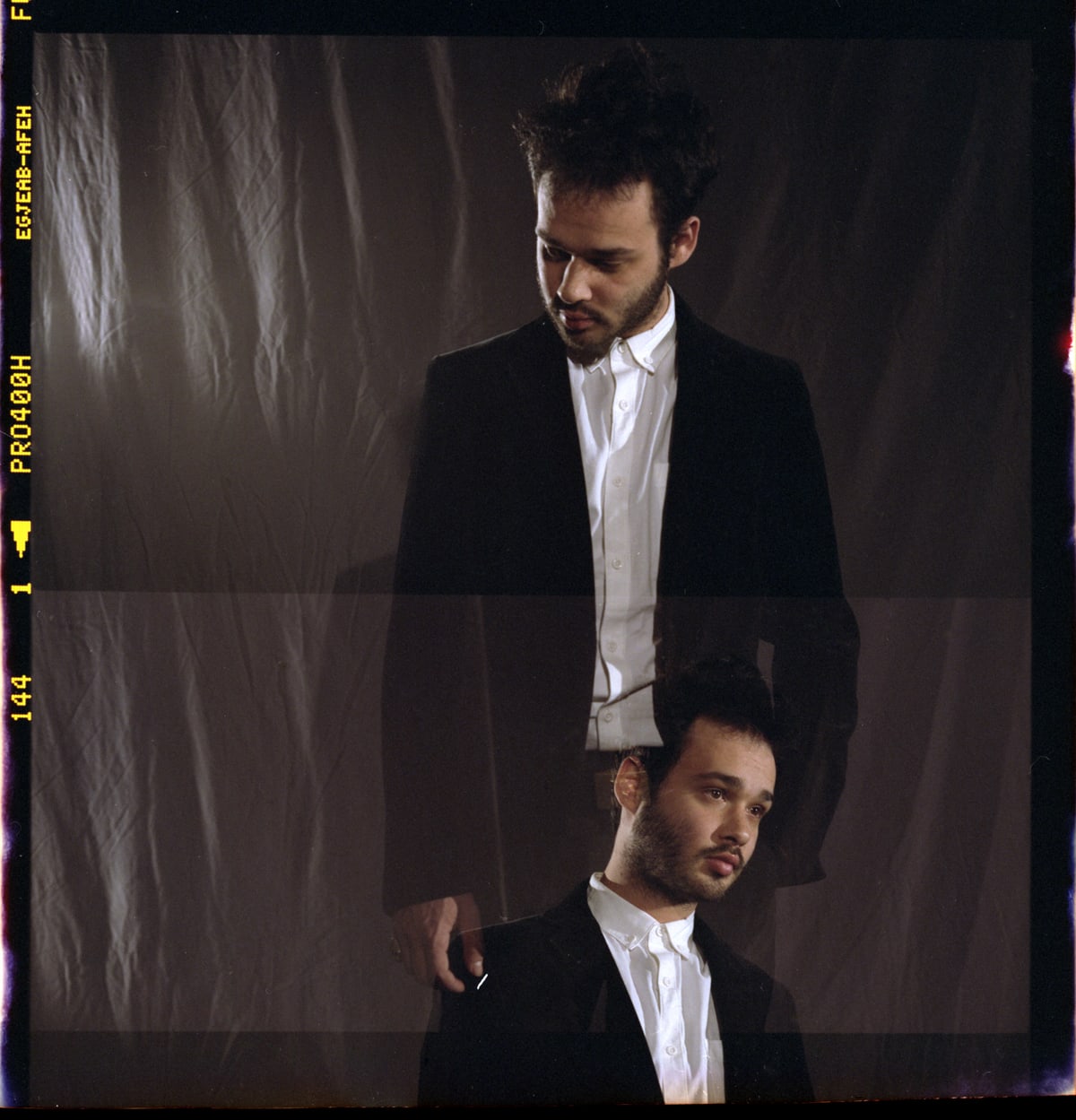 Can you tell me more specially about any lessons you may have picked up, in terms of lyrics, from the people you worked with?
Fox: The biggest lesson I got was from Francis Starlite, and it wasn't even during an Intellexual session. It was during a Grace Weber session. He just stopped with the songwriting talk and let the beat loop. He just started having a conversation with Grace: "What's on your mind? What's the first thing on your mind? What can you not stop thinking about?" She was telling him a story about a friend who was giving her problems, and she wasn't sure what to do. She said, "I'm not sure how to love them anymore." He said, "Boom, that's it. That's your song right there. "I don't know how to love you anymore." It was just taking something, just a conversation piece, and finding the lyric within that. That was a way of songwriting that I have never seen or experienced before.
How does it feel for the two of you to center your own vocals?
Fox: I've learned to really love and appreciate me and Nico's voice in a world of today where people are either extremely pristine in their vocals or extremely affected in their vocals. We have done a phenomenal job of finding what our tones are, to make our vocals feel extremely comfortable on the song. I'm focused on, "Did I say that cool? Did it come out of me the truest way that it could?" If it speaks to somebody in that regard, where they're like, "This is you?" And I know that I gave that my truest self, then that's the best response I can get.
The other thing is that there's no unrealistic expectations. I like Drake songs, but I've definitely heard Drake perform a song live that didn't sound like it did on the record. People affect their voice and it's like, if I couldn't actually sing that, I'm not about to try and sing that. I love that we were able to stay true to ourselves and to be able to produce a phenomenal record, in my humblest of opinions.
Was there anything that you specifically wanted to avoid doing in the course of this project?
Fox: Sounding bad. [Laughs]. Ultimately, it was about a two year process. If I could make a circle chart of percentages of what that time was spent on, 70% of the time was us re-recording our vocals and re-recording our vocals and re-recording our vocals.
You mentioned earlier that you had a really cohesive vision for this project at the jump. Are there certain other forms that you guys want to explore besides an album?
Segal: You got ideas? Let's hear them, I'm all for it. I definitely think a lot of this music is very cinematic. A lot of them sound like they could be in the next Juno or something. I think that could be our next format: making movie music, movie tunes. Those motion pictures.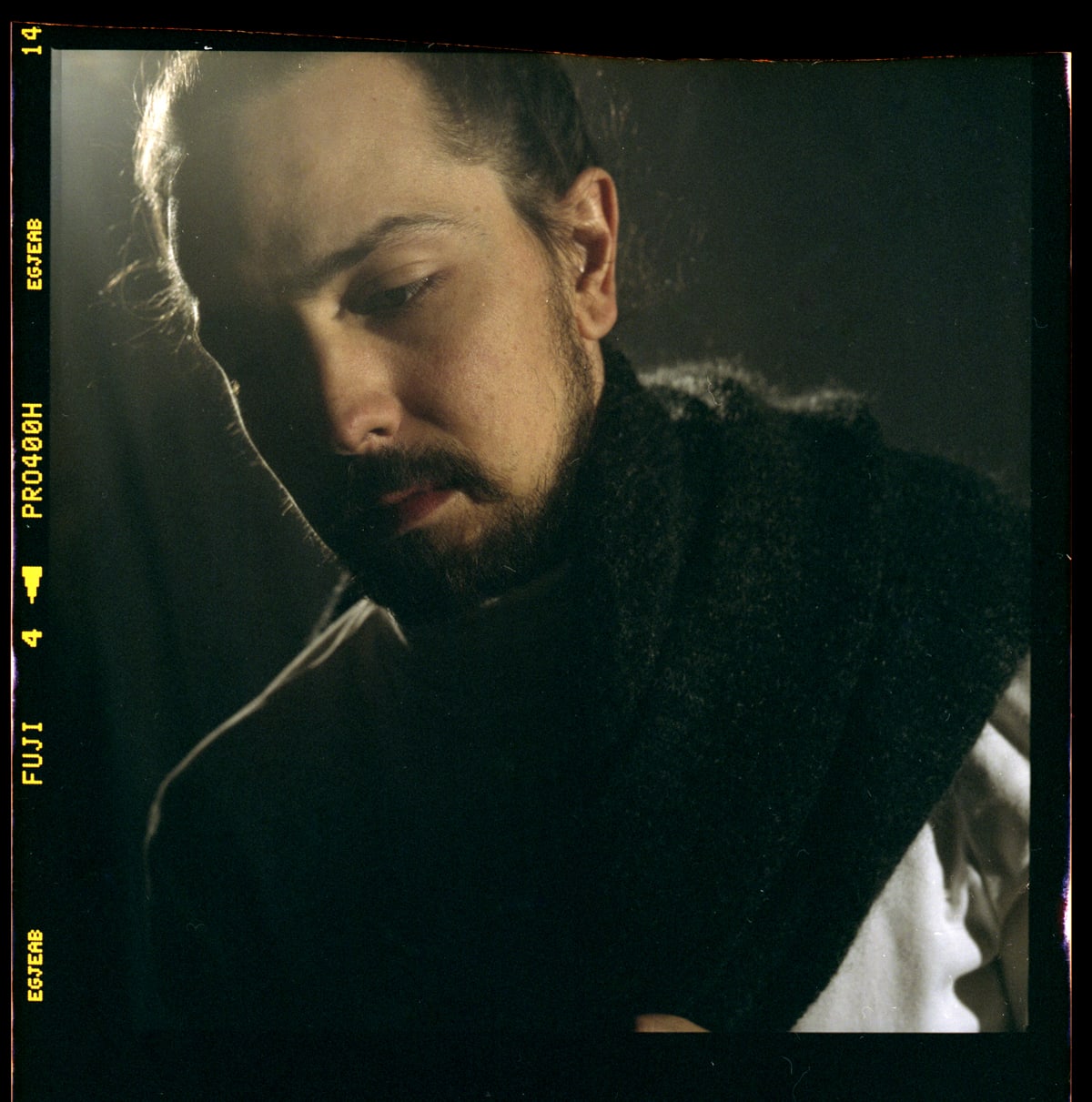 You guys have worked on a lot of hip-hop, but the press materials for this album talk a lot about singer-songwriters as an influence. Were you intentionally staying away from hip-hop for this project?
Fox: I don't think we were intentionally avoiding any genre of music. I think we implemented, where we could, all of our influences. We felt most inspired by the classic singer-songwriter style of music.
Segal: There are different inspirations for lots of different songs, and since we make a lot of different types of music, this project specifically would've catered to that vision. Great singers and writers like Labi Siffre—we were super inspired by his music in the making of this album.
Fox: And him as a person, I want to add that.
I enjoyed seeing your production discography listed out, because I've been following you each for a long time and some of these, I didn't even know about, like working on "U-N-I-T-Y" by Frank Ocean for example. Is there anyone left on your bucket list in terms of collaborators?
Segal: Of course, oh my God, there's so many.
Fox: Randy Newman, we need you. Paul Simon, we need you. Elton John we need you. Paul McCartney, we need you. Stevie Wonder, we need you. Lauryn Hill, we need you. Labi Siffre, we need you, please!
Segal: It's been so eye-opening these past couple of years as we watched some of these people on our list pass away. It drives us that much more to make music that hopefully reaches their ears, so that we don't always have to reach out to them and say, "Oh my god, we're so inspired by you." I'm sure they've spent forty-plus years hearing people say that. To hear their own influence in our music would be my ideal way of getting to them—hearing, "Oh my god, they were obviously listening to Tapestry." I hope that they can hear that because I can never thank them enough for everything that they have done for us.
What do you like about working with each other?
Fox: I love how opinionated Nico is. It is one of my favorite things because it always leads to the right answer. I can never think of a time where Nico was firm about something that it didn't end up being the right choice.
Segal:  I think Nate is amazing at finding those special moments, because a lot of times the instrumentalists like to just get all those notes out there. It's a much higher skill to me to find what's important about everything being said, like highlighting somebody's run-on paragraph.
Fox: I have to say thank you to Quincy Jones, because he helped me put a lot of those things that Nico just said into perspective when he said, "Hey man, there's only twelve notes." I know it's such a simple thing to say, but for him to say it was like, "Oh shit, you're right, dude." There are only so many options, and if you pick the wrong one, people will notice. And if you pick the right one, people will notice, pretty simple.
Segal: My favorite thing about harmony is there's already been a John Coltrane. That's not to say that you shouldn't explore harmony and get creative and stuff, because you should always push your boundaries.
Fox: That's another reason why I love working with Nico. There's a South Park episode where Cartman keeps trying to come up with ideas for them to do, and every time he comes up with an idea, Kyle's like, "Simpsons did it." Nico is just like that. Every time we try to come up with a fresh idea, he's like, "Oh you know, this is a Miles Davis song, right?" Or, "Oh you know, Coltrane did this song with so and so." And I'm like, "We can do it again."
Segal: There's greatness to have, but a lot of it has been had. If you want to be great, you've got to be extra. I think a lot of the time, everybody that makes art likes to think that we're super groundbreaking and made the craziest thing that ever happened. You can still be yourself and not have to be held to that standard every time. You can still make music for yourself, while honoring the past. That's been a big theme of this album too: Let's not have the same exact chord changes in every single song. It was much more about editing, instead of adding and adding, and I think that says a lot about the focus for this record. Let's capture the song and let's make it sound as amazing as we possibly can. I'm excited for everybody to hear it, for real.
Do you have a favorite song on the record?
Fox: I have a favorite song on the record, but I will not tell you what it is. I'll let you decide for yourself.
Segal: I want people to have their own favorite song. We both have been living with this music for a really long time, and all these songs mean different things to us. I really want people to interpret it, as they will. Maybe give it a couple of listens, because some of the songs are short, but say a lot. Don't give up.