Premiere: Azjah Makes a Bid for Compton Royalty With New Project 'Princess Diaries'
The young L.A. artist aims for greatness on her debut project.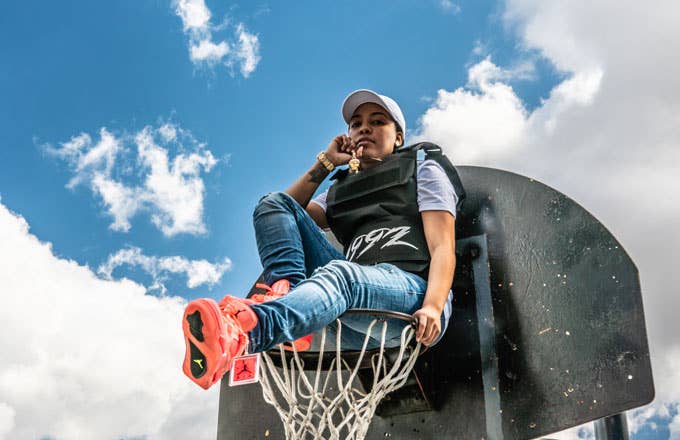 Publicist
A self-proclaimed title like "Princess of Compton" is a heady one, but Azjah (pronounced Asia) is out to validate it. After years of building buzz in the city, this Friday (April 26) she'll release her debut project Princess Diaries, a tight 12-track collection that definitely showcases her potential.
"I worked hard on this project for quite some time now," Azjah, who at one point considered abandoning her music ambitions, tells Complex. "This whole project will show the different emotions I deal with, both the good and the bad." One major source of "the bad" she's referring to is the life sentence her older brother is currently serving, for which making music serves as her coping mechanism. "Every day I am motivated by my people, my family, and my loved ones – that's what helped me complete this project." 
Diaries highlights Azjah's penchant for seamlessly melding Auto-Tuned out hooks and melodies with bars. Turn-up, Mustard-esque tracks like "On a Mission" sit alongside somber songs like "Loved Ones" and the two tracks that got her momentum in the city going in the first place: "Time for It" and "Spotlight." With this coming release, the question now is if she'll take her appeal national. Azjah isn't squandering the opportunity: "I gave it my all," she says succinctly.
Stream Princess Diaries ahead of its release tonight and decide for yourself if she's next up for a crown.