YBN Almighty Jay Isn't Facing Any Charges in Skinnyfromthe9 Robbery
Skinnyfromthe9's theft case was dropped, effectively clearing YBN Almighty Jay's name.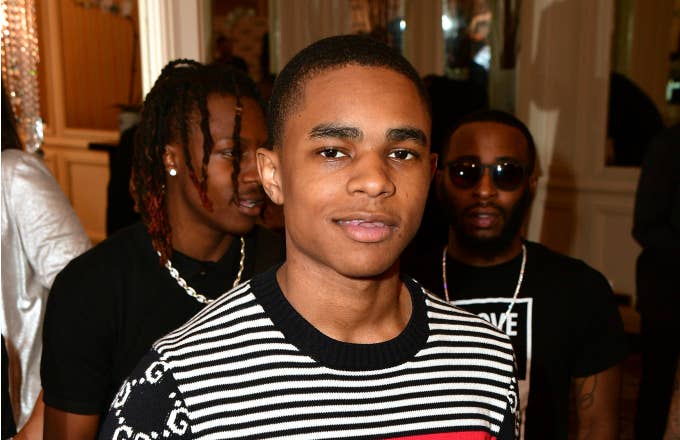 Getty
Image via Getty/Prince Williams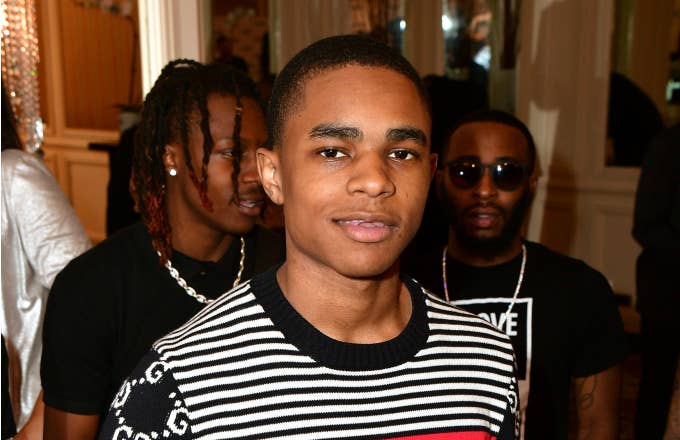 The past week for YBN Almighty Jay has been full of ups and downs. However, it seems like the sun is finally shining after the storm as it was reported that the rapper will not face any charges stemming from the alleged Skinnyfromthe9 robbery. 
On Wednesday, a rep for the Los Angeles County District Attorney's office told TMZ that the case was dropped because the "the victim wasn't available." It was also made clear that the office will not refer the case to the City's District Attorney, effective clearing YBN Almighty Jay of any possible repercussions. 
This comes after Jay was implicated as one of the suspects that allegedly stole $80,000 worth of cash and jewelry from New Jersey rapper Skinnyfromthe9. Yet despite the incident being caught on video and turning himself in to authorities, YBN Almighty Jay strongly denied his involvement in the crime. Now as a result of Skinnyfromthe9's lack of cooperation, Jay has been absolved of any blame. 
This good news adds to the end of an even more dramatic saga where Jay was the victim. As reported, YBN Almighty Jay was attacked on March 8, while visiting New York City. The altercation led to Jay's face being cut severely and his Rap-A-Lot chain stolen.
Since one of his artists was harmed and robbed, Rap-A-Lot CEO J. Prince took it upon himself to flex his ominous status to address the disrespect. After a few Instagram posts that had hip-hop in frenzy, YBN Almighty Jay's chain was returned.