Attorney Reveals Why 6ix9ine's Bail Hearing Has Been Postponed
The rapper's legal team says they'll apply for bail once attorney Lance Lazzaro is back on the case.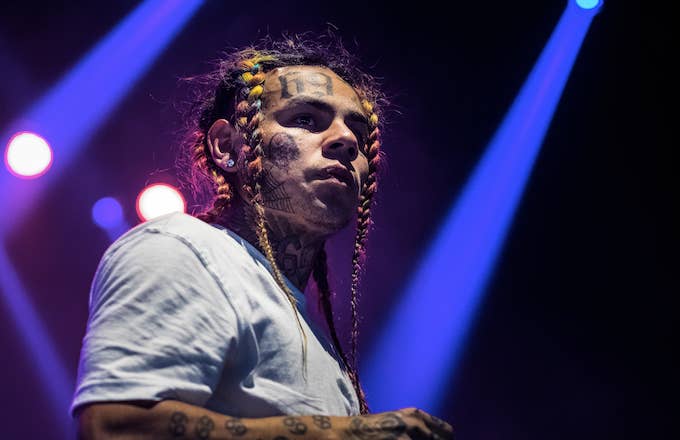 Getty
Image via Getty/Michael Campanella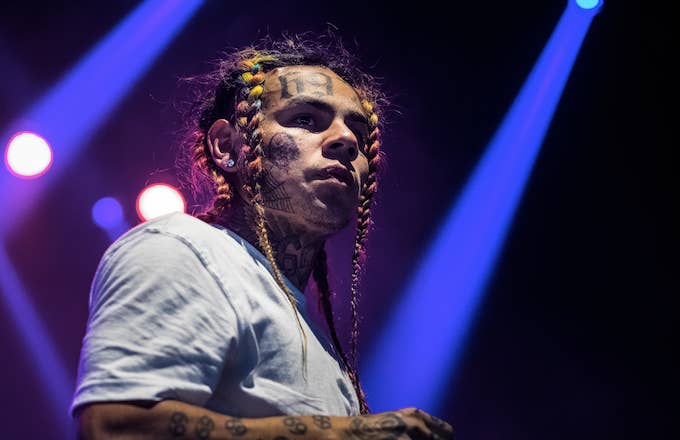 6ix9ine's fight for freedom has become increasingly complex.
The rapper has remained behind bars since Nov. 19, 2018, when he and a number of his associates were arrested on federal racketeering charges. Since then, 6ix9ine has made multiple attempts to secure his release and was expected to present a $1.5 million bail package during his court appearance last Tuesday. As we now know, that never happened, but why?
According to the rapper's acting attorney Dawn Florio, the defendant's legal team decided to postpone the bail hearing in light of Lance Lazzaro's removal from the case. As we reported last week, 6ix9ine was forced to drop his main lawyer due to a suspected conflict of interest. Attorneys pointed out that Lazarro had previously worked with two of 6ix9ine's co-defendants: Kifano "Shotti" Jordan and Faheem "Crippy" Walter. The attorney represented the former suspect between 2004 to 2015 in four minor cases, three of which were dismissed; Lazarro represented the latter after he was shot outside an NYC restaurant back in October. 
"The lawyers for two of the defendants raised issues of conflict of interest that Lance Lazzaro had represented two other co-defendants in the case and the judge removed him from the case until the conflicts could be waived by Mr. Hernandez and also by [6ix9ine's co-defendants'] respective clients," Florio told XXL magazine. "So until that could be done, Lance is not representing Daniel Hernandez [6ix9ine] right now because of what happened, of course, we're going to postpone the bail hearing until Lance can come back on the case."
The rapper's next pre-trial conference is scheduled for Feb. 27, about six months before his trial kicks off. 6ix9ine will face 32 years to life in prison if convicted on all charges.