Young Thug Sued Over Six-Figure Jewelry Debt
An Atlanta-based jewelry company is asking for Thugger to pay up.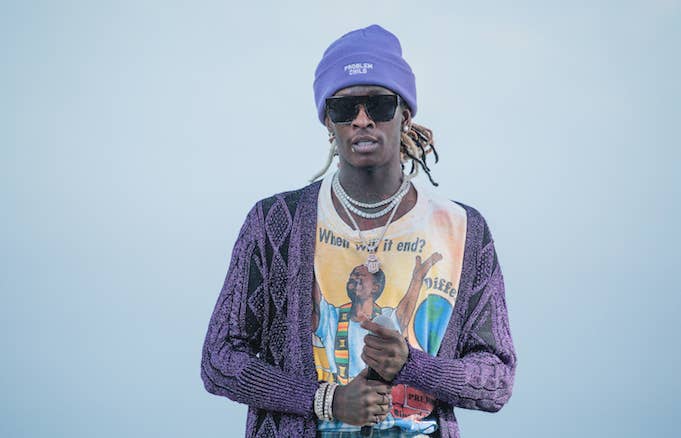 Getty
Image via Getty/Rick Kern/WireImage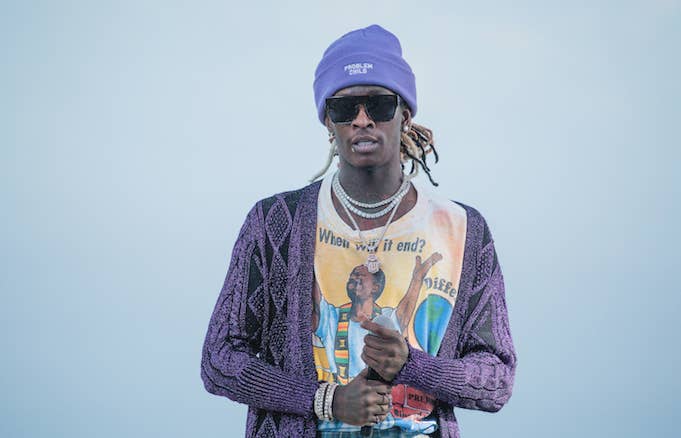 Young Thug's legal problems keep piling.
Weeks after Thugger was released from Georgia's DeKalb County Jail, AJC reports the Slime Language rapper is being sued for an outstanding jewelry bill. The plaintiff is Icebox Diamonds & Watches, an Atlanta-based company that is referenced in Thug's "Family Don't Matter" cut:
My heart so cold, I need a Icebox
My heart so cold, I need a Icebox
Icebox Jewelry
I need you, come and rescue me
The company claims Thug—real name Jeffery Williams—was given more than $200,000 worth of jewelry on the condition that he pay for the items at a later date. The pieces include a $30,000 Rolex, a $20,000 Cartier bracelet, and a $30,000 diamond wallet chain. Icebox said they received only $95,000 of the money owed from May 2017 to May of this year.
Last month, the plaintiff's lawyer allegedly sent a letter to Thug demanding he pay the full $115,090 balance.
"We told him if he did not respond, or at least get back to us to discuss the debt, within 30 days, we would sue him," attorney Matthew Parrish told AJC; but despite the warning, Thug has allegedly not responded.
Icebox is now seeking a total of about $365,000: That's for the outstanding balance plus $250,000 in punitive damages and legal fees. Stay tuned to see how this battle unfolds.
Thug was placed behind bars on Nov. 8 after he failed a court-ordered drug test at his scheduled arraignment. The case stemmed from Thug's 2017 charges that include possession of marijuana, methamphetamine, and hydrocodone with intent to distribute.