The educational Harvard Dropout Harverd Dropout experience is coming to a town near you.
Tuesday, Lil Pump—fresh off teasing a new Offset collab—announced a tour named after his forthcoming album, his first full-length studio project since last year's self-titled Warner Bros./Tha Lights Global debut. The tour kicks off next month at the Fillmore in Denver and runs through November with a closing stop at Los Angeles' Palladium. Prior to public on-sale Aug. 17 (the same day as the album's release) at 10 a.m. local time, both Spotify (Aug. 15) and Citi (Aug. 14) are offering fans the chance to get tickets early. Opening acts will be announced soon.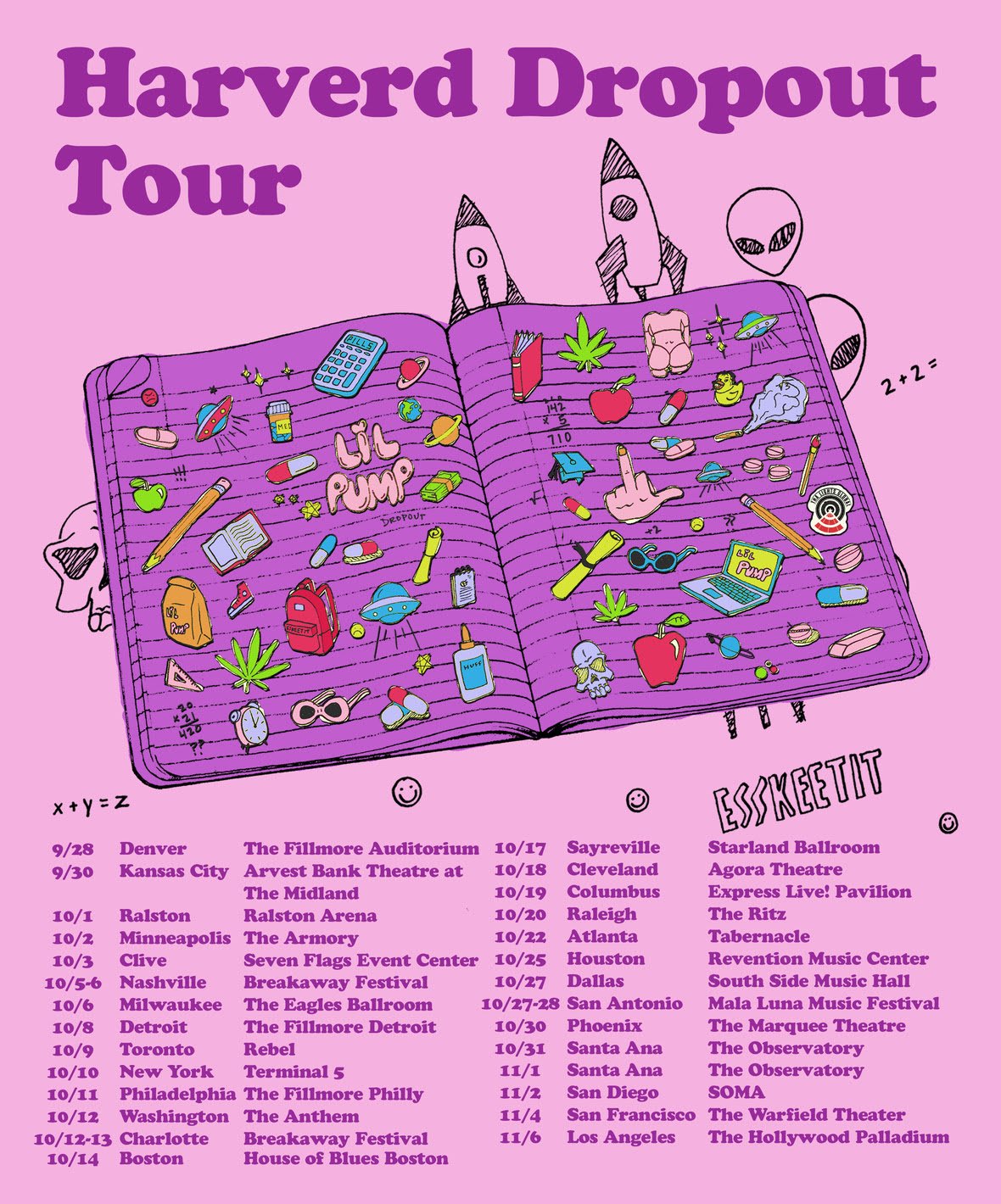 Last week, Pump was recruited by Gucci Mane for his latest Evil Genius single "Kept Back." As Guwop explained to Zane Lowe when premiering the track on Beats 1, the collaboration was born out of an appreciation for the Pump sound. "I like the way they promote themselves," he said, noting that he's specifically down with the "energy" of Pump and other younger artists. "I'm a big fan of Pump. I think he be flowing. They make good music so I wanted to collab with them. They're dope."
5b19621447bd3e7b90954ab1
If you're somehow hesitant to mosh at the Harverd Dropout Tour stop nearest you, don't be. As we saw during Pump's recent Wireless Festival set, Pump is pretty mindful of the well-being of his crowds. During his set at the London fest last month, Pump briefly hit the pause button to make sure a fan could get some medical attention. "Do me a favor, if anybody's doing any type of drugs, drink water" he later told the audience. "Please drink water, bro."
Anyway, enjoy this photo: