It appears Kevin Gates will be headed home much sooner than expected.
As pointed out by Uproxx, the 31-year-old rapper's projected parole date has been pushed up to Jan. 10, 2018—more than five months earlier than the previously listed projection reported back in May. The details of Gates' status have been updated on the Illinois Department of Corrections website, which also lists his projected discharge as Jan. 10, 2019; again, about five months earlier than the previously listed date.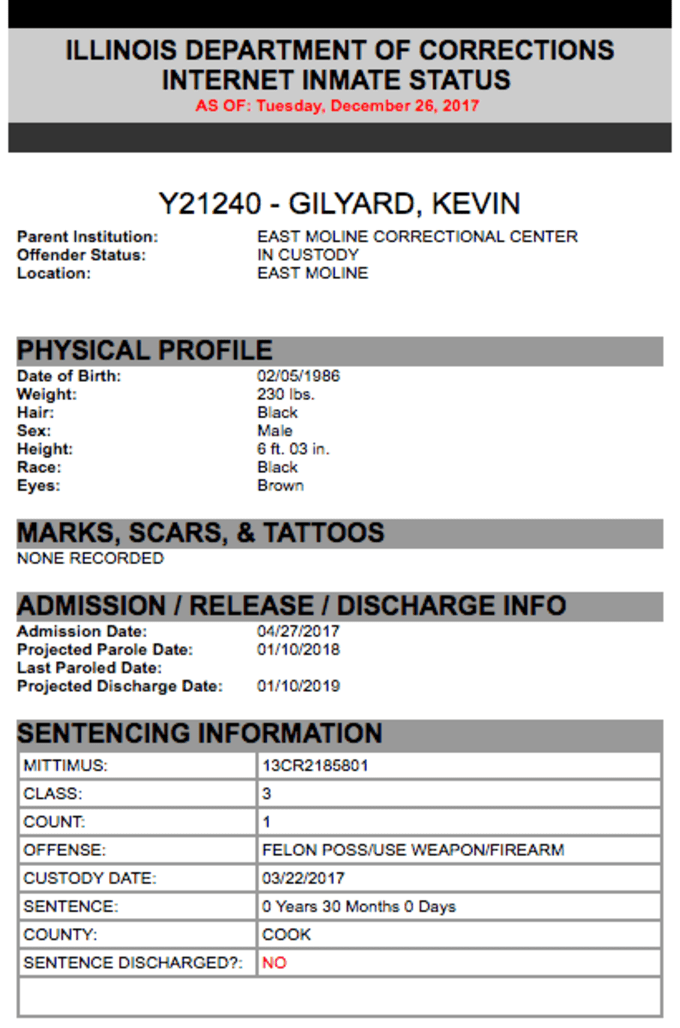 At this time, the reasoning behind the reduced sentenced has not been announced. But it's clear Gates' diehard fans are excited about the news.
In 2016, Gates was found guilty of misdemeanor battery for kicking a female fan in the chest during a 2015 concert. The Baton Rouge artist said he acted in self-defense, as the woman continued to grab at his shorts in an attempt to pull him into the crowd.
"Two wrongs don't make a right," Gates told Complex in 2015. "Life is about conduct and how we conduct ourselves. But two wrongs never make a right. But I'll say this, I'll use Nicki Minaj again cause people tell me that women love her and people love her: If I was to go front row while she was on stage performing and stick my finger in her pussy, and she kicked me in the mouth and knocked one of my gold teeth out, I would be wrong. I would be wrong for that, and that's all I'll say."
Gates was sentenced to 180 days behind bars for the assault. He was very close to freedom in March of this year; however, as he was about to be released from a Florida jail, authorities re-arrested him after discovering he had an outstanding weapons-related warrant. Gates was eventually extradited to Illinois to serve his current 30-month sentence on a felony gun possession charge.
Though a lot can change within the next couple of weeks, the updated details are generating a lot of optimism among Gates' following. Stay tuned as more information about his release becomes available.