The Minds Behind TLC's "No Scrubs" Have Been Credited on Ed Sheeran's "Shape Of You"
The internet pointed out Ed Sheeran's smash hit "Shape of You" sounded a lot like TLC's "No Scrubs," so the singer's team decided to share the success.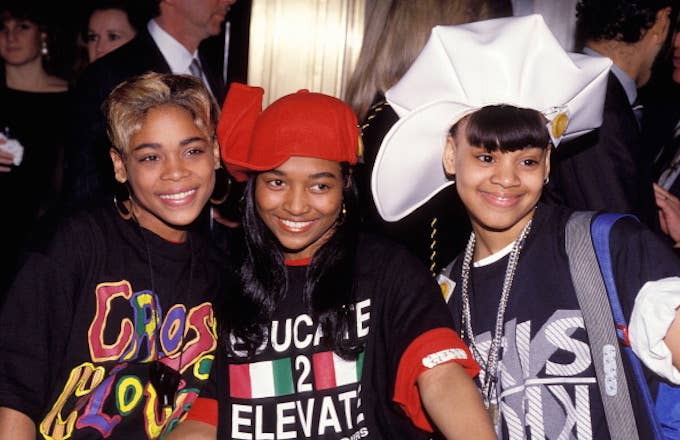 Getty
TLC during Lisa 'Left Eye' Lopes of TLC Killed in Car Accident in Honduras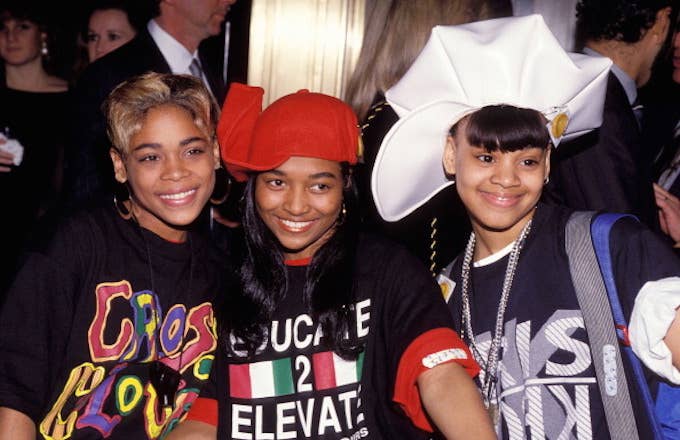 When Ed Sheeran released his "Shape of You" track back in January, music fans immediately pointed out the song's familiar sound. Many people on social media said the single's pre-chorus closely resembled TLC's 1999 hit "No Scrubs." And although it took them a few months to also recognize the similarities, Sheeran's team has just decided to give the creators of "No Scrubs" writing credits on "Shape of You."
The BBC reports Kandi Burruss, Tameka Cottle—better known as Tiny Harris—and producer Kevin Briggs are now credited songwriters alongside Sheeran, Steve Mac, and Johnny McDaid. Shortly after the change was announced, Burruss and Harris (both former members of Xscape) went to social media thanking Sheeran's team for allowing them to share the success.
According to the Atlanta Journal-Constitution, the credits will result in bonus cash for Burruss and Harris, as they will get paid for "Shape of You" radio play, public performances of the track, and a small cut from downloads.
The change is also good news for Sheeran, as it was made before any potential legal action was taken. The 26-year-old U.K. singer is currently being sued by Marvin Gaye's family for allegedly stealing elements of "Let's Get It On" for his hit "Thinking Out Loud." Sheeran is also being sued by songwriters Martin Harrington and Thomas Leonard over his 2015 track "Photograph"; the men are accusing the artist of plagiarizing their 2012 song "Amazing."