The fight to save Fabric continues.
After Fabric was forced to shut its doors by Islington Council last month, artists, DJs and clubbers have raced to the legendary nightclub's defence in a bid to see it reopened.
Ahead of Fabric's upcoming legal battle to clear its name of claims that negligent security led to drug-related deaths, Tim Griffith is dancing for 24-hours straight to raise money for the cause.
Tim Griffith wants to raise £2,000 for Fabric's legal battle.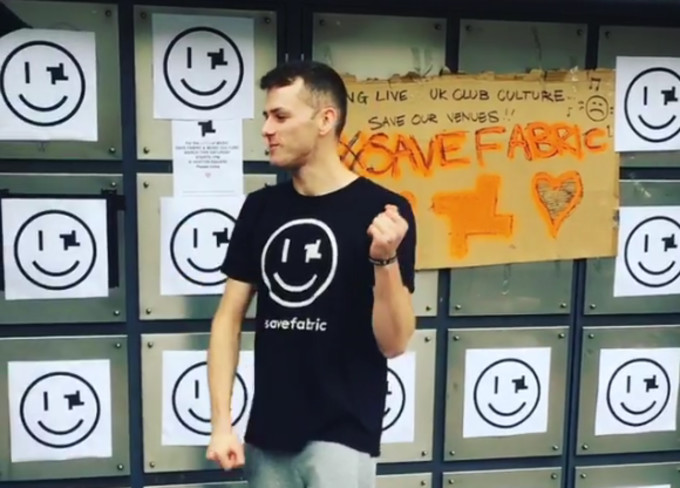 Writing on his Go Fund Me page, where he's aiming to raise £2,000 in order to subsidise Fabric's legal battle, Tim Griffiths says:
"For many, clubbing is an escape from the mundane, drab 9-5's we live. Escapism. Breaking free. Expression. It has evolved into a sub-culture which people are proud to be a part of. A new-age heritage. A community. Take away community and what are we left with? Disconnection. For me, the very reason I started clubbing was to escape. I felt little to no connection with anything or anyone in the world around me at that time and yet, through clubbing I found solace and acceptance. I made friends, loved, listened, danced, laughed, cried, probably fell over a few times, knocked a few pints over along the way, and grew into the more assured version of who I am today, thanks to the people I met along the way. None of this might ever have happened had I not found my escape through clubbing.

Remember, they're not just closing the doors of a club. They're stamping out the freedom to express ourselves and wiping out the things we love. We're not only fighting to save Fabric, and to stand up for London's nightlife. We're fighting to save our culture."
Griffiths has also advised his supporters not to turn up and dance with him en masse, for fear of a 'mini-rave' being stamped out by the police.
To read Tim's story and support him, visit his Go Fund Me page here.