Early Monday morning, Frank Ocean launched a surprise video on his website. Later in the morning, the stream evolved from a still image of a work desk to Ocean cutting up wood while a minimal instrumental plays in the background. Not much else has happened during the stream, other than Ocean on his Pier 1 Imports game, working with wood and doing other Home Depot-esque tasks.
Why is he doing this? No one knows. But it seems reasonable to assume that it has something to do with his long-awaited sophomore album, which fans hoped would be coming in July. Now it's August 1 and there's still no new music, but Ocean is working. Like literally working on some mysterious structure that makes you think he had to have some sort of training.
With a little digging, it appears that that Ocean's high school, John Ehret High School, in New Orleans, did indeed offer a number of wood workshop classes. In fact, there are three courses—Advanced Wood Technology, Basic Wood Technology, and Drafting I/III—that gave students a chance to hone their woodworking and engineering skills. Having graduated over 10 years ago, it's difficult to glean whether or not Ocean actually took any of these classes, and if he did, whether or not he excelled in the subject. As of now, the school has yet to respond to Complex's request for comment about Ocean's time at the school and the state of its shop classes.

Since Twitter is the greatest, a tweet from user @Mishkwan, in March, surfaced this morning with a clue about what Ocean is plotting. The tweet reads, "This dude at a bar told me he's teaching Frank Ocean how to build a staircase for a music video." So, does that mean Frank didn't take the classes in high school? Is he only now making up for lost time? Did he always want to take wood shop, but didn't have the time? These are the questions we're trying to answer during this mysterious time. Meanwhile, Frank Ocean is hard at something. He might have a belt sander. It looks like he needs an assistant. We obviously have too much time on our hands.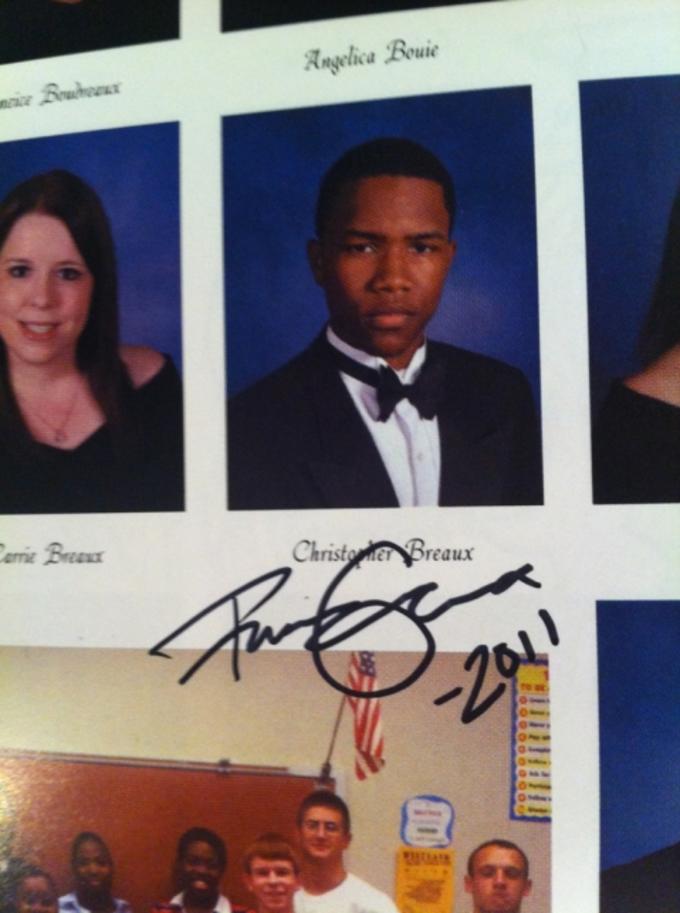 For now, you can watch the livestream of Frank Ocean's personal wood workshop right here.