Lana Del Rey was not always Lana Del Rey. But you already knew that.
Born in 1986 as Elizabeth Woolridge Grant and raised in Lake Placid, N.Y., Grant grew fond of singing through choir and the encouragement of her mother. In her teenage years, she found creative writing one of the "less offensive school subjects."​ Following in the romantic idea of a tortured writer, Grant began drinking heavily at a young age and was eventually sent to a strict boarding school by her parents in an attempt to straighten her out. By the age of 18, she was sober. After graduating, Grant was accepted to university but decided not to attend right away (she obtained her secondary education from Fordham University in the Bronx studying philosophy and metaphysics a few years later) and instead moved to Long Island to live with her aunt and uncle. She volunteered with the homeless and at drug and alcohol rehabilitation centers, even doing a cross-country trip to help build houses on Native American reservations. Then, she got a job as a waitress ("I loved it! Everyone always told me I was a great waitress," she told MTV in 2012) while her uncle taught her to play the guitar.
Allegedly, Grant used the four chords she knew on the guitar and wrote as many songs as she could, which she eventually recorded under the pseudonym May Jailer. In 2005, she tracked the bare-bones acoustic lullabies into an EP called Sirens. The songs follow the story of a mysterious muse called "K," weaving typical stories of love and loss, and sound more like Jewel Lite than Lana Del Rey. It's unclear if the album was ever truly released, but it eventually leaked in 2012 after a blogger who claimed to have ordered the Sirens CD back in 2006 uploaded it online, sending fans and critics into a ridiculous frenzy.
Once back in university in the Bronx and living on the couches of boyfriends and pals all around New York City (she told Nylon magazine that she was referred to as "the couch queen" during this time), Grant was poor and struggling. She started performing at clubs around the Lower East Side and Williamsburg as Lizzy Grant. Just last month, a former friend and aspiring performer, Brea Tremblay, penned an article for the Daily Beast about the scene she and Grant hung out in while trying to make it.
"[An industry guy named Bob] surrounded himself with girl singer-songwriters—I was one, and so were a whole host of girls who never got famous either, but Lizzy [Grant] was one as well along with Stefani Germanotta, though she'd started calling herself Lady Gaga by that point I think," Tremblay​ wrote. "Sometimes on Tumblr, I see kids talking about the early days of Gaga as if it was the bad old days of New York, as if we were crawling through the Lower East Side with needles sticking out our elbows, turning tricks for guitar strings. Please. Everyone wore Uggs."
In 2007, Grant made the final round of a local talent competition in Brooklyn. One of the judges was Van Wilson, an A&R for New York indie label 5 Points Records. Wilson and label owner David Nichtern saw potential in Grant and signed her to a multi-record deal with an all-in budget of $50K (the rumor is that she only received $10K, but Nichtern squashed this in an MTV interview.) Grant teamed up with producer David Kahne and used her advance money to move out to a trailer park in New Jersey where they began to perfect her debut album, Kill Kill, while she continued commuting to the Bronx to earn her degree.
"There were a lot of families and residents who had been there for 35 years," she told Nylon in 2013. "I liked the time by myself. I liked decorating it with streamers—but only on the inside—​fish tanks, little pink speakers with a jack for my iPod Touch. I wasn't partying, I was really serious at the time, and I liked the diverse environments—​going from the Bronx to New Jersey, and then recording with David on Gansevoort Street in the Meatpacking District. I loved taking cars from one place to another."
According to Grant, her music was intended to sound "famous, and like Coney Island and like a sad party." The usual LDR pet names for men are there like "daddy" and "baby," cooing out like a 1950s cocktail party record. Her voice is deeper than it was when she recorded as Jailer, yet a thread away from the professionalism of her current songs. During this time, Grant was performing for private Wall Street parties and working through her stage fright. She never went anywhere without a vile of cayenne pepper, powdering it onto her lips whenever she felt anxiety. "It calms me down," she told Index magazine.
Although Kill Kill didn't reach the potential Grant, her managers, and the label envisioned, it was still featured as an artist spotlight on iTunes. However, during this time (according to Nichtern), Grant was fussing over her name, changing it from Lizzy Grant to Lana Del Ray, and eventually to Lana Del Rey. In 2010, Grant dumped her management for a new team that, again according to Nichtern, thought Kill Kill was not a good record and that Grant needed to work on her sound. 
"I went in a couple of times to kind of make peace," Nichtern told MTV of the friction between Grant and her Kill Kill producer, David Kahne. "I always asked Lizzy if she was OK with this, does she want to be doing this? And it was emotional, but she did. So all along the way, I told her the right way to go, with the name, but she made certain decisions. That's why I laugh pretty hard when someone said she was put into an image. There's no way you can do that with her. She's very headstrong and knows what she wants. That's a mistake, too. She wanted to be known as Lana Del Rey pretty early on. That was her name, she cooked that up, I thought it was a little wack. [Laughs.] She was this beautiful young songwriter named Lizzy Grant, it was a cool name. But she wanted to create this thing, Lana Del Rey."
(According to a 2012 Rolling Stone article, Lana Del Rey planned to release Kill Kill on her own saying, "People act like it's so shrouded in mystery, the forgotten terrible album. But if you look on YouTube, all 13 tracks are available with millions of views, so it's not like no one's heard them. We were all proud of it. It's pretty good.")
Grant eventually purchased the rights to Kill Kill, had it removed from iTunes, and took off to England to reinvent herself under the new management. She went back to being the couch queen she once was in New York, crashing with her managers and boyfriends. She continued writing songs like "Mermaid Hotel" and uploading them to YouTube, but it was not until she dropped "Video Games" (which would later be a single on her 2012 Interscope premiere, Born to Die) that things really started snowballing for the newly perfected Lana Del Rey. The viral popularity of "Video Games" on YouTube in August 2011 landed her a record deal with Interscope. "As with any artist, you pick and choose what their strengths are," Ed Millet, Del Rey's co-manager with Ben Mawson, told Billboard in 2013. "Lana has an incredibly strong visual identity, and that's sort of where we put our focus." Lana Del Rey gained fashion accolades quickly, gracing the cover of British Vogue only two months after Born to Die was released. When she emerged back into the American spotlight for her infamous SNL performance in 2012, she was officially Lana Del Rey, and the pop world wanted to know all about this mysterious, manicured songstress.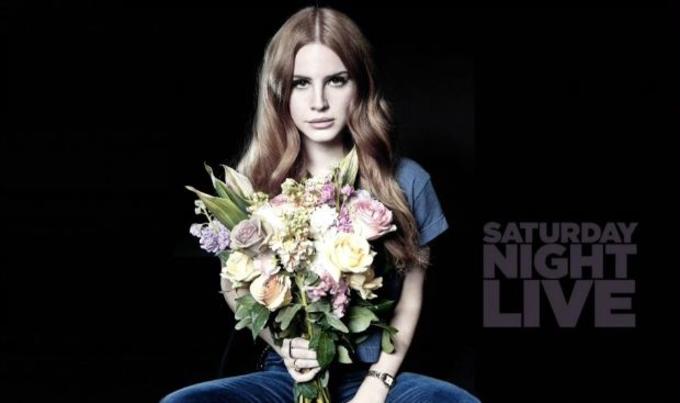 After the SNL performance bombed, critics everywhere from SPIN to The Guardian were trying to figure out this polarizing pop star. Everything about her authenticity, from her persona to her songs to her full lips, was being questioned, as she seemed to put on a calm, mysterious, doped-out demeanor in every interview. No matter what the press said, the music spoke for itself, and although Born to Die was not as critically acclaimed as it was a cultural curiosity, her next release, Ultraviolence (2014), saw her stepping up as a more respected musical artist, not just a celebrity. Her latest album, Honeymoon (2015), which debuted earlier this month, is her best yet, proof that the resilient crooner is only getting better with age, and that no matter what name she started with, she will now forever be remembered as Lana Del Rey.